Royal Canin #Cat2Vet 2019 Campaign
As a global leader in pet food nutrition, Royal Canin was the leading advocate for National Take Your Cat to the Vet Day on August 22, 2019. Their campaign, #Cat2Vet, encouraged their audiences to become "AdvoCATs" for taking cats to the veterinarian. Our team amplified this campaign by providing creative support, including graphic design, graphic animations and video content.
Geared toward two audiences, creative pieces were designed to reach Royal Canin's internal associates and their external audience made up of customers and social media followers.
The campaign officially kicked off this June at CatCon 2019 in Pasadena, CA, and continued through August 22 for National Take Your Cat to the Vet Day.
AdvoCAT Influencer Boxes
As part of the campaign launch, Royal Canin sent out AdvoCAT kits to 100 potential influencers. Our team assisted with the overall strategy and creative design of this element along with print and fulfillment management. The end product was a box filled with goodies that served two purposes–sharing information about this campaign and a gift for the recipient's cat.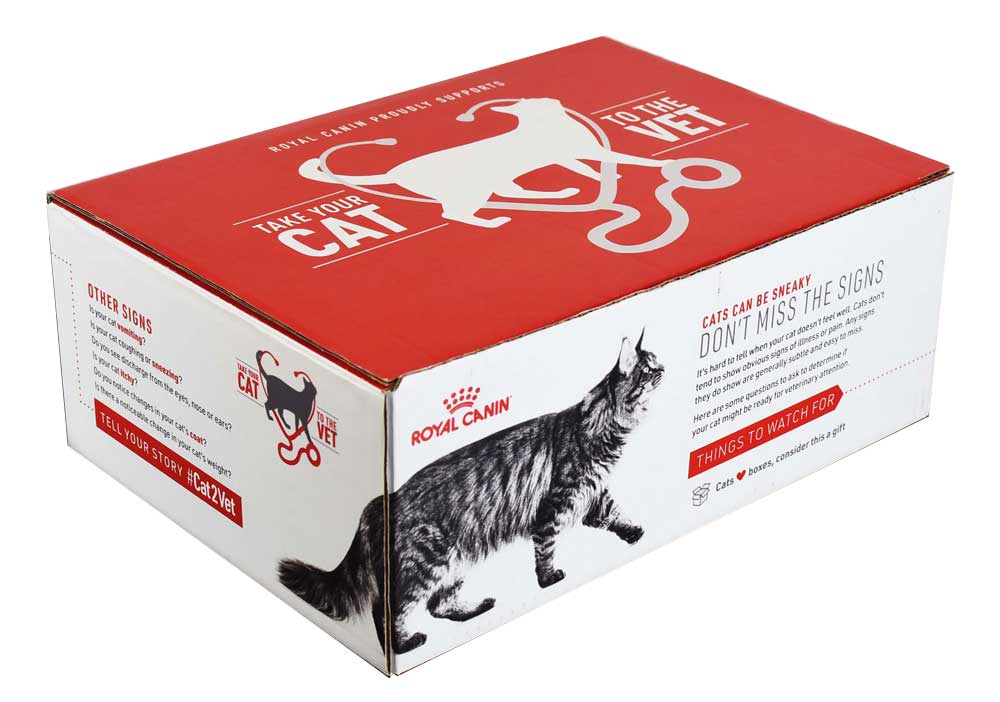 Graphic Animations
To represent the importance of veterinary care for cats, we organized, designed and animated this piece sharing subtle signs that might indicate a cat is in need of a vet visit. This style of graphic animation and storytelling was an integral piece in introducing the campaign to both the internal and external audiences.
Video Production & Editing
Using our in-house video studio, we captured footage of multiple veterinarians giving tips about feline health. We assisted with script development and content direction, then used the content to develop and edit a video series shared on social media.
Other Campaign Creative Assets
While collaborating with Royal Canin's internal marketing team, we created various other creative assets to help promote the campaign. These designs included infographics, social media posts and badges, and interactive checklists.

Facebook Profile Badge Artwork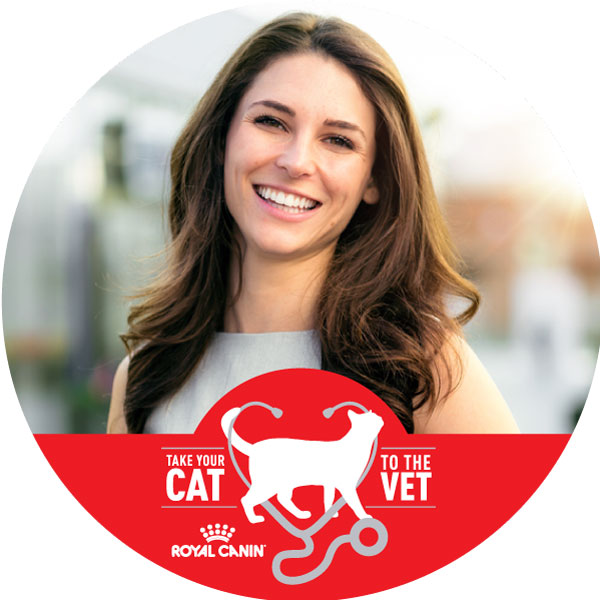 Want to get involved?
Share your experience taking your cat to the vet and advocate for regular veterinary care using #Cat2Vet on social media!