Marketing Strategy
Email Campaigns
Social Media
Photography
Graphic Design
A NEW LOCAL GEM BROUGHT TO LIFE ONLINE
When Fig & Sparrow was ready to make its debut on Main Street in St. Charles, Missouri, we were thrilled help our neighbor bring its brand to life. Working with the founder of this new kitchen goods store just a couple of blocks from our own workspace, we provided six months of launch support. The most exciting part? Launching a brand new online presence and brand direction to accompany the owner's vision for the physical space.
We started with an overall strategy for online marketing and applied the new brand treatments across the board – from in-store handouts all the way to price tags.

It Starts with Strategy
We get fired up creating a 360-degree marketing strategy for a brand. For Fig & Sparrow, we did our research then put together the marketing plan to do just that. This included how to market online, how to create a solid presence on social, how to communicate with new and existing customers, how to launch new products and more. While educating our client on the "why" and "how" we were able to align on our approach more quickly.
We're Here for the Hashtags
Ding! Ding! Ding! The notification center started going crazy the moment we got the Fig & Sparrow accounts set up. After our planning, we strategically built a presence on Instagram and Facebook – sharing content consistently and engaging in community conversations. The winning strategy for this brand? Hashtags.
After just six months, we had a following of 368 on Instagram and 443 on Facebook.
How We Did It
We created a visual aesthetic for the feed – both photos and designs.

We did our hashtag research and found the conversations we needed to be in. Local hashtags rocked our world.

We found our voice – relatable and warm.

We tested out content and found what works (we also found content we never wanted to post again).

We also used Google My Business as a social platform to share weekly updates. This boosted us in search rankings and gave us a little extra "Google Juice."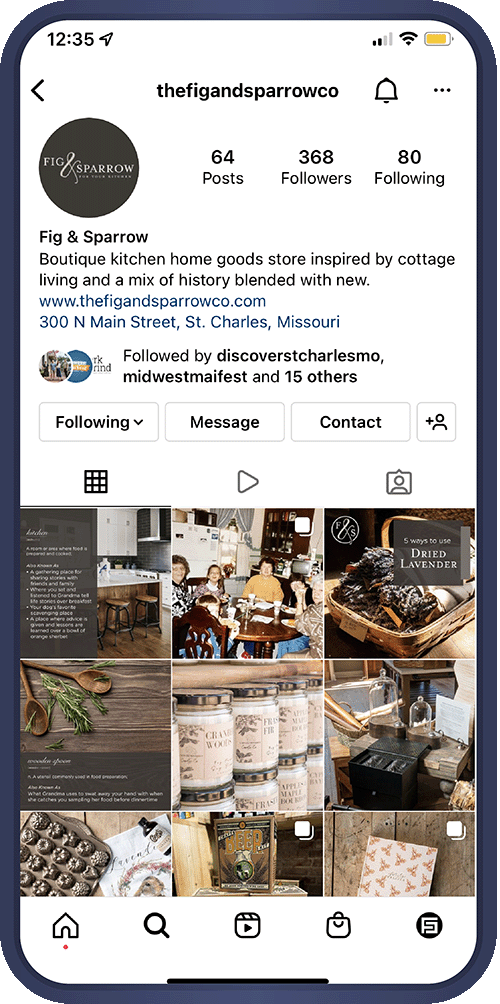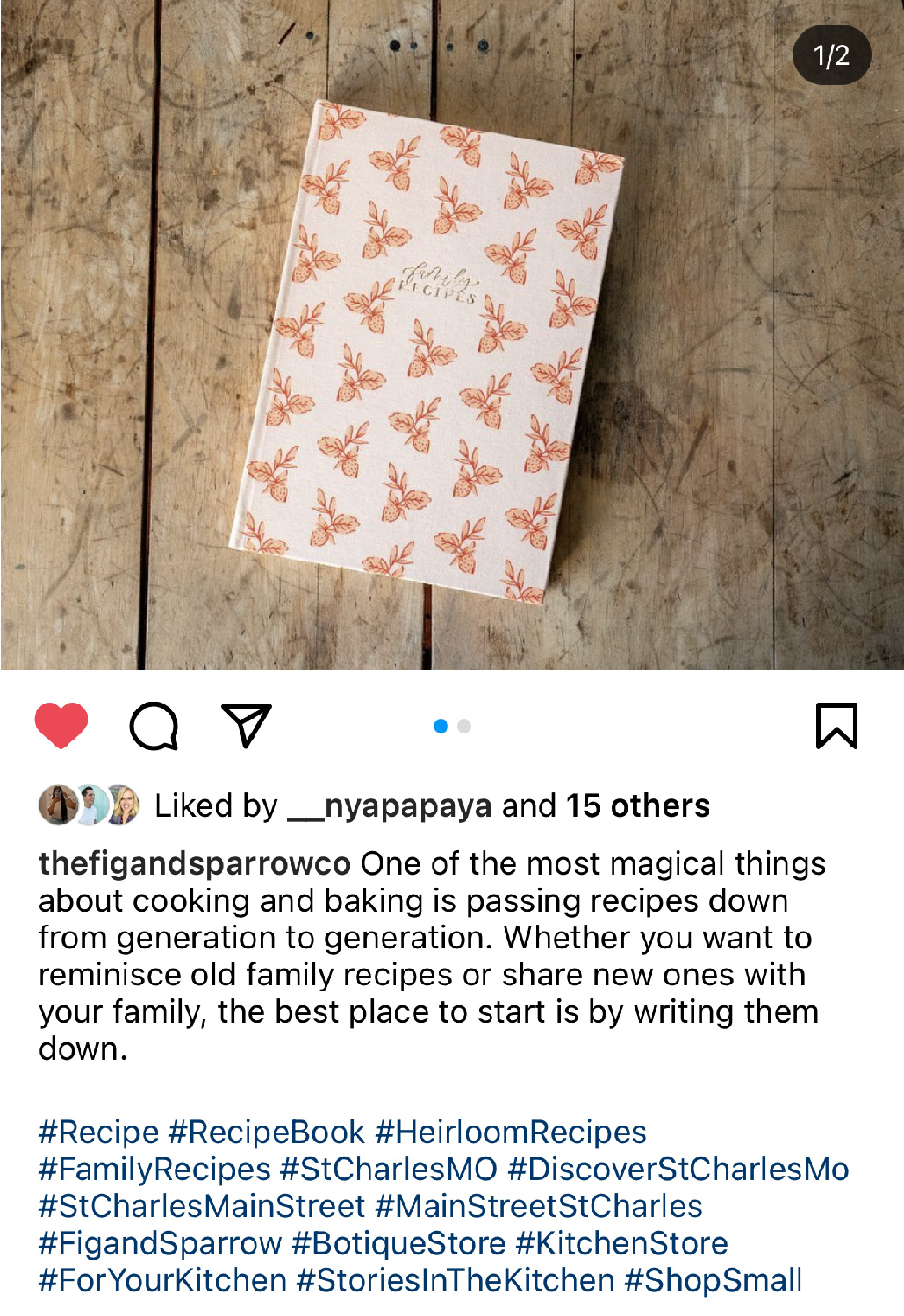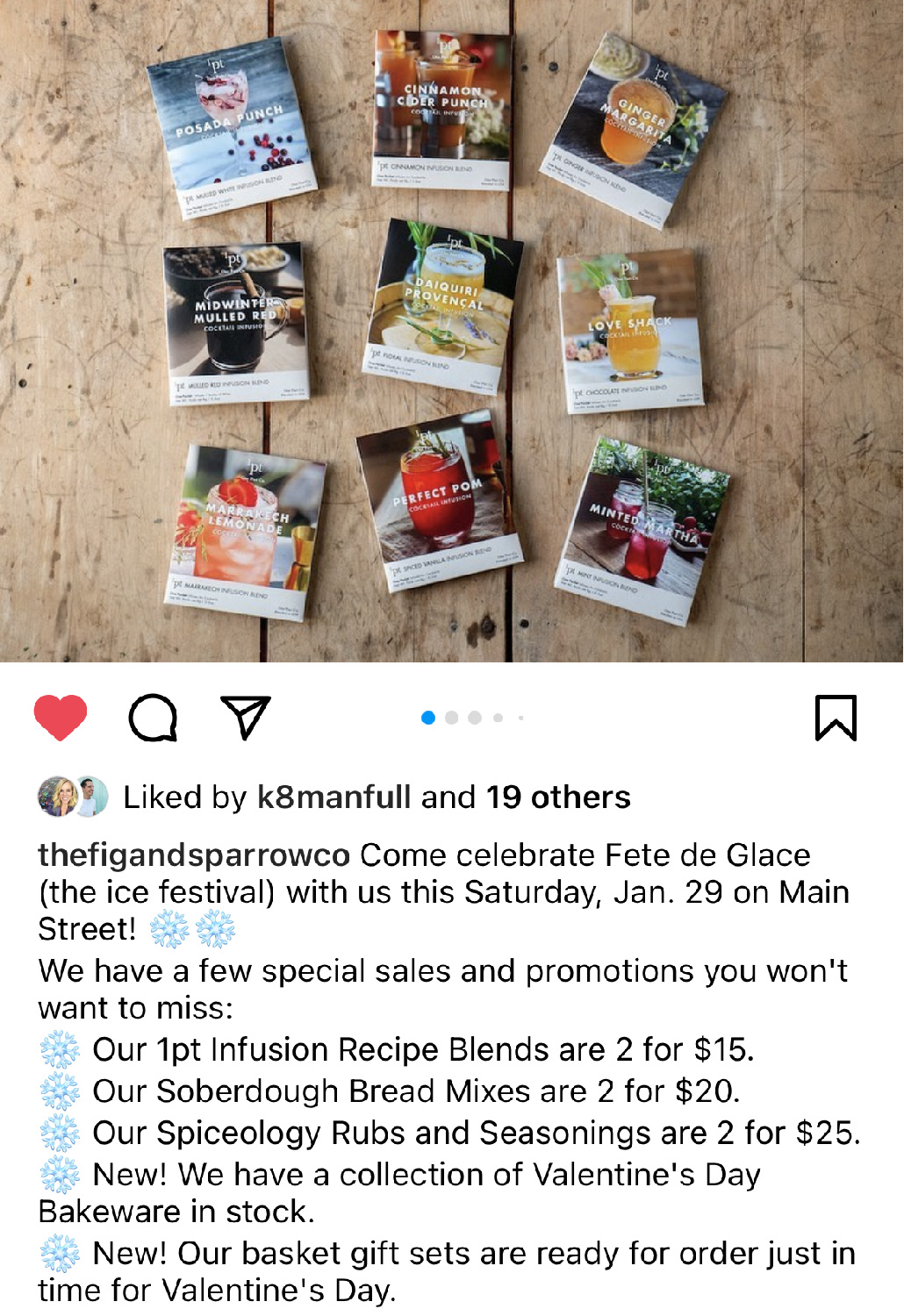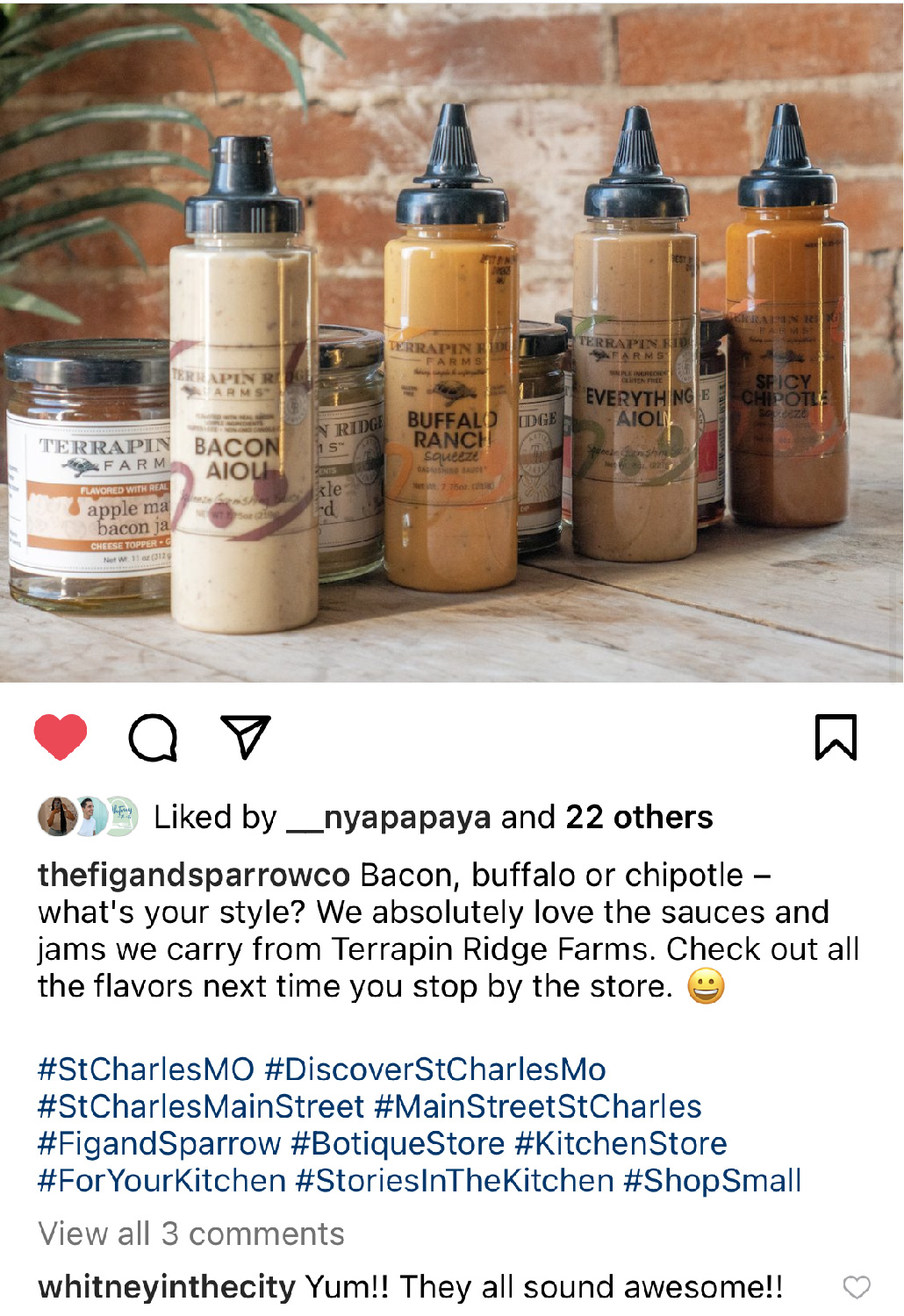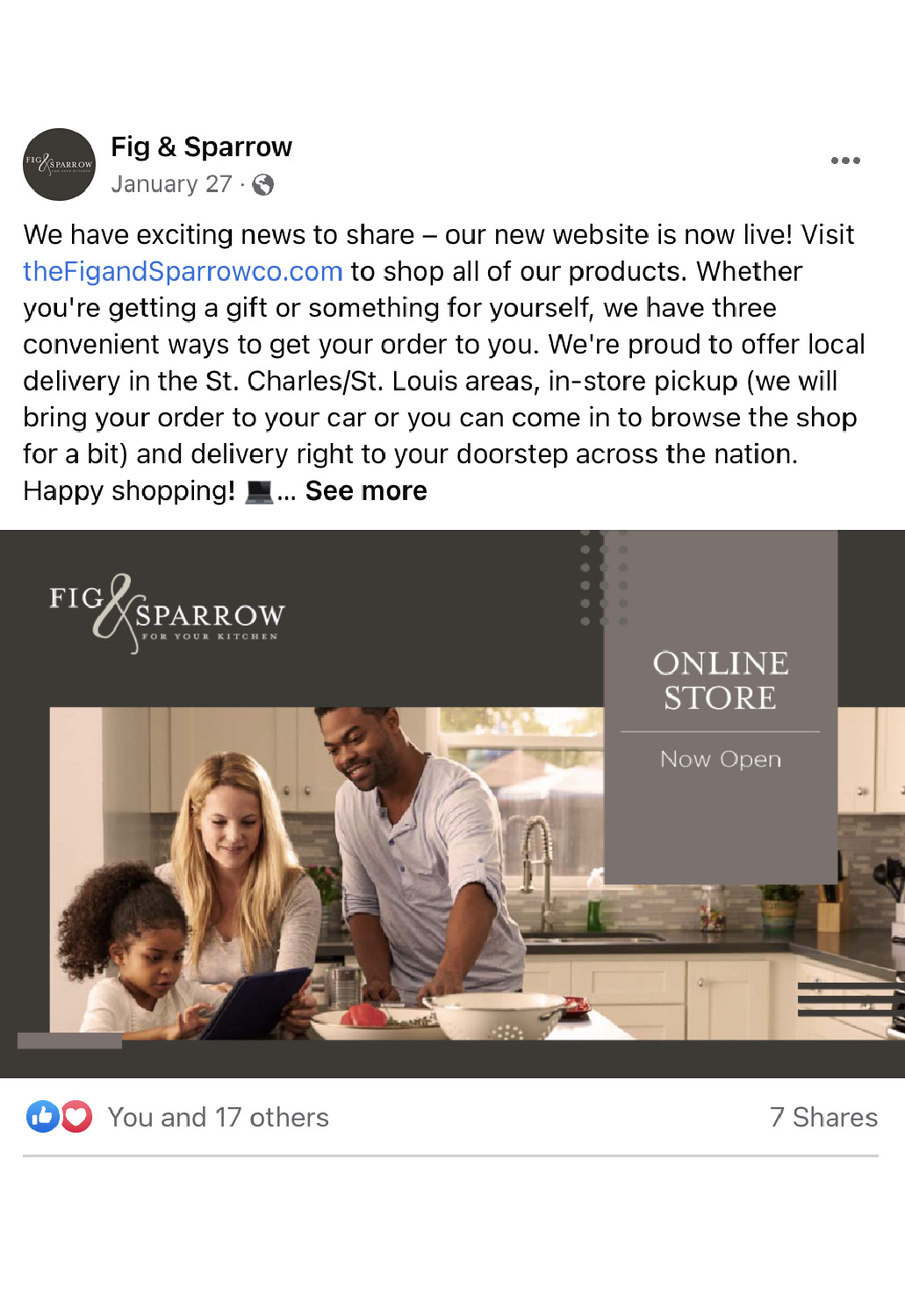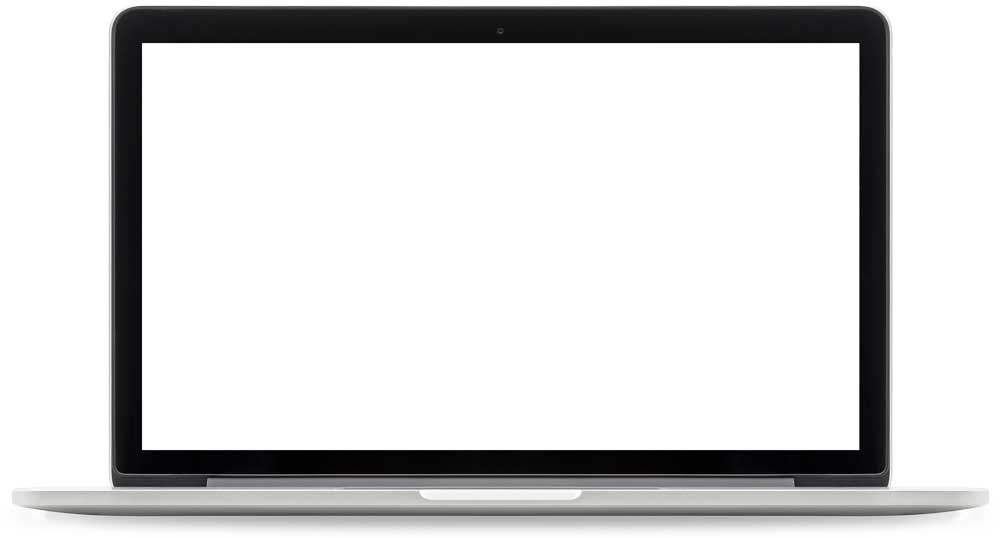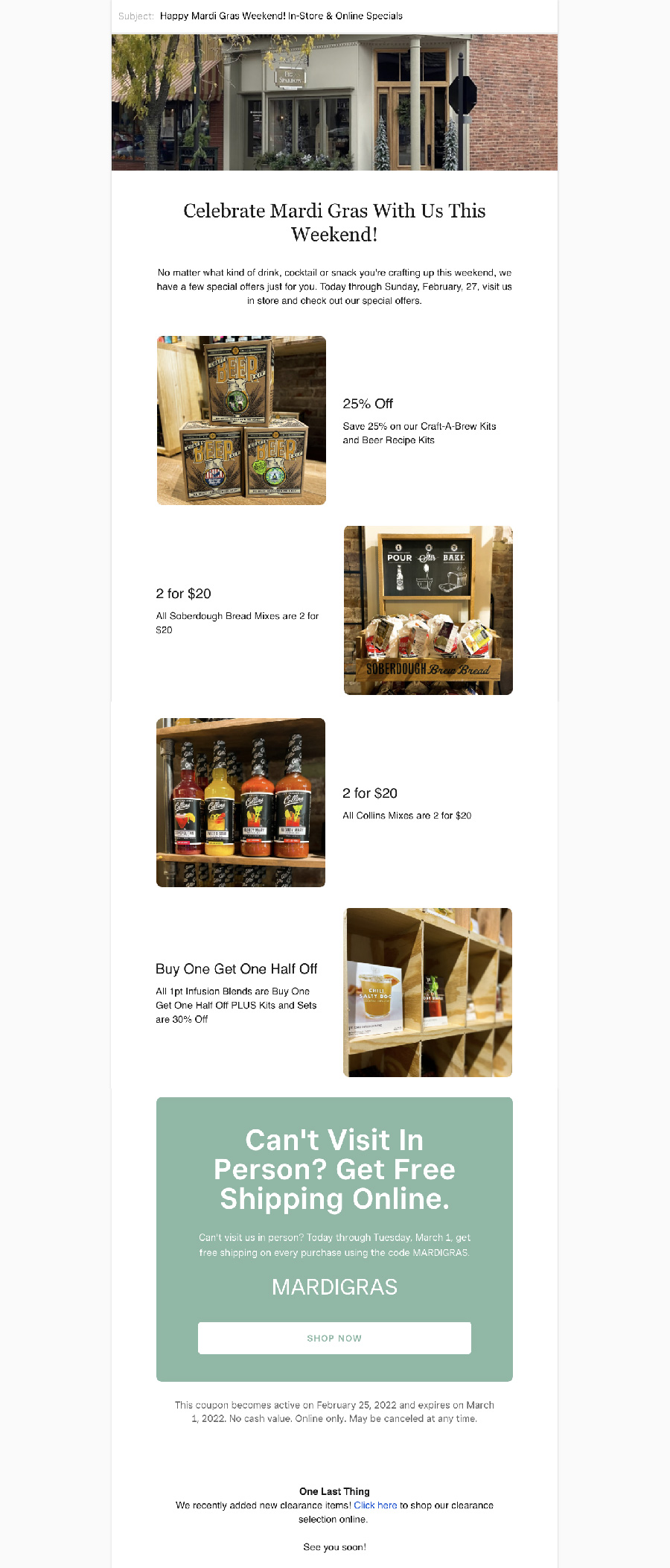 Thank You. Come Again.
Anyone who stopped into the store or made a purchase online was automatically added to our email list. And this list was highly engaged. For the six-month launch period, our lifetime open rate was 48% and our click rate was 3%. On average, each email brought in $324 of sales.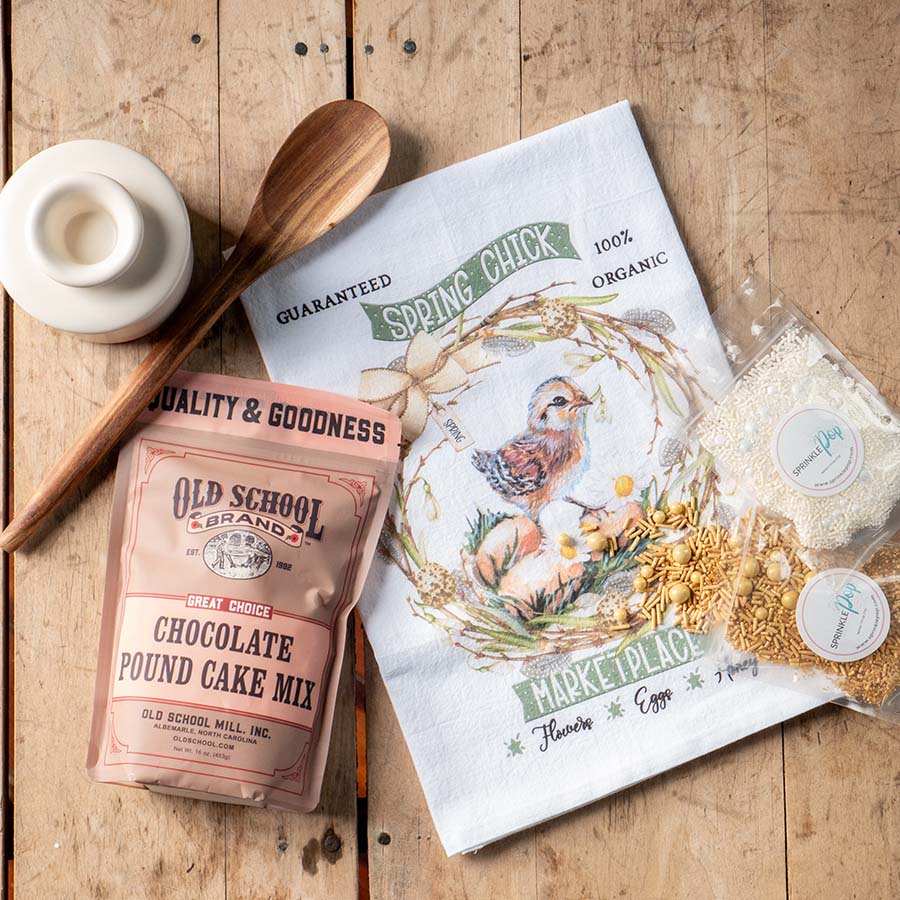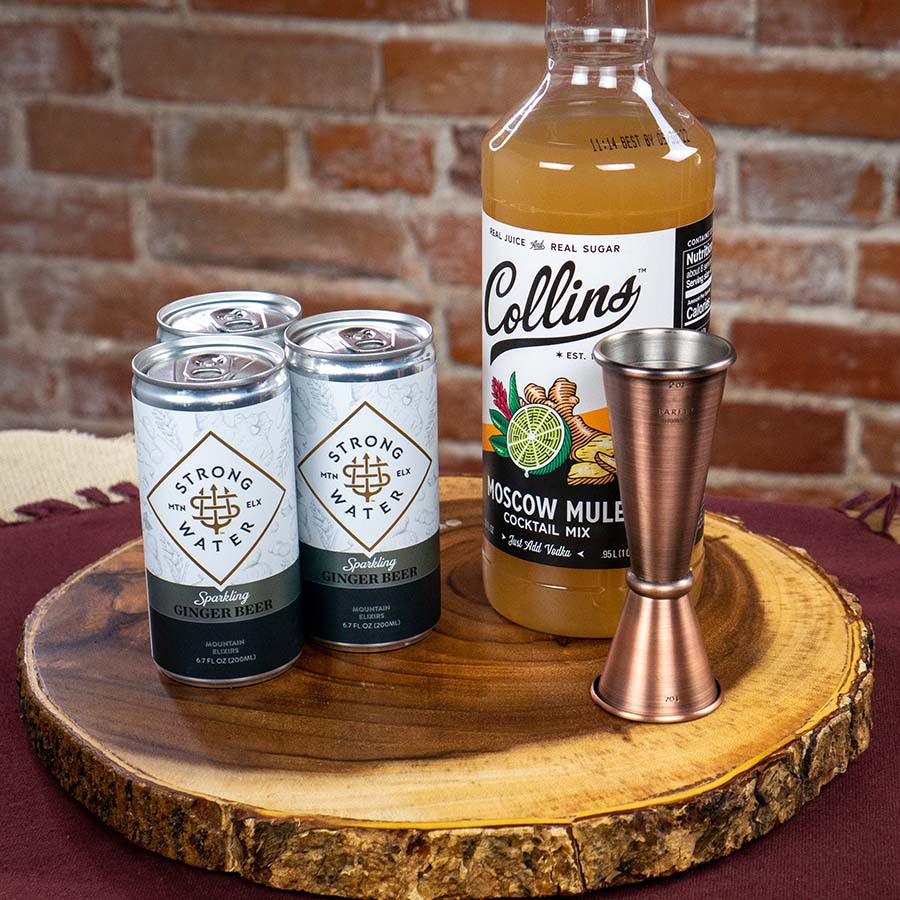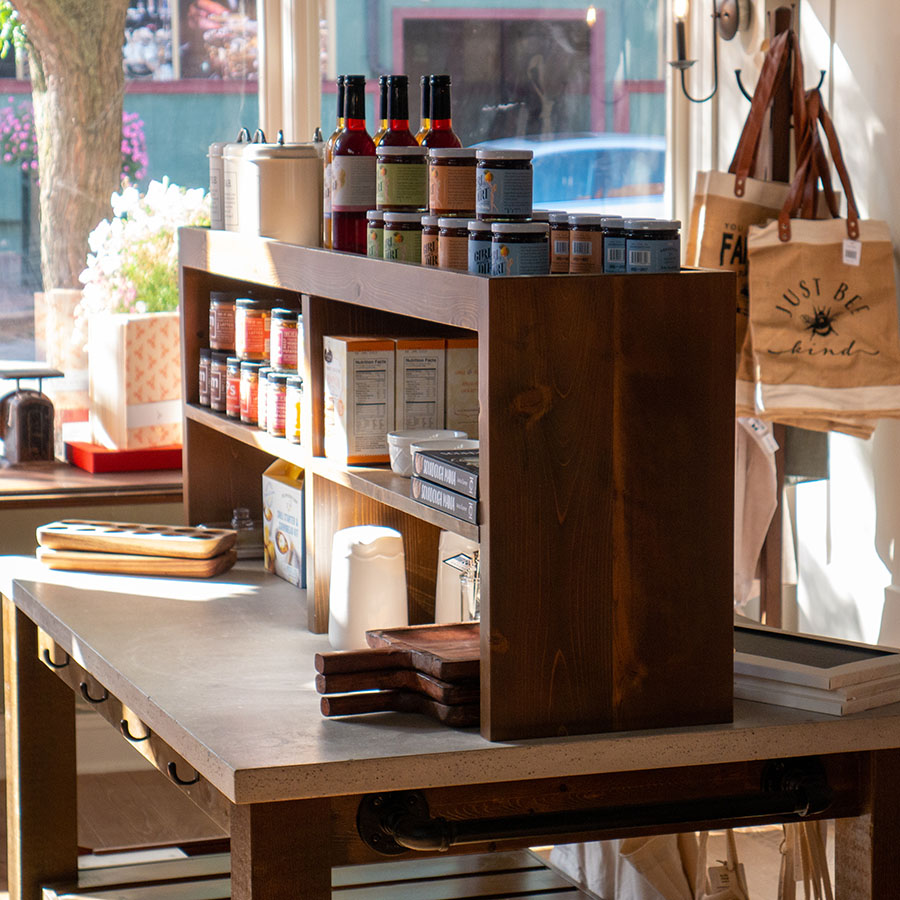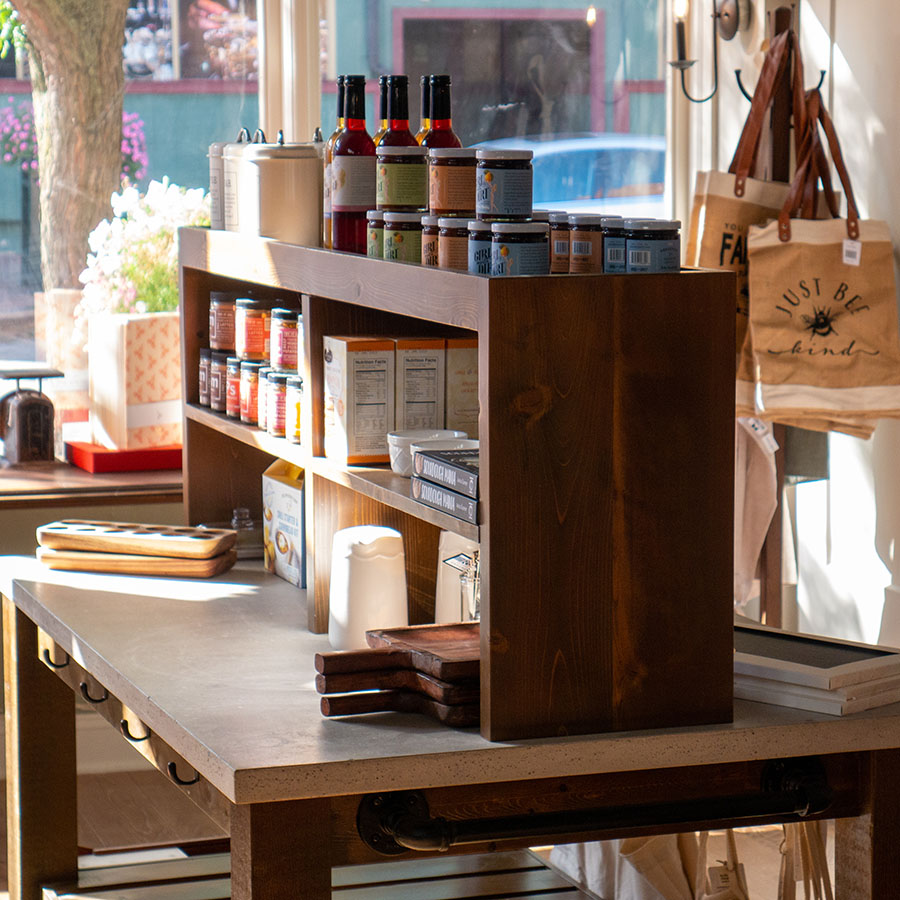 The Camera Was Always Out
One of our greatest assets for the launch was the photography we captured. Whether we had 35 products in our studio or we took a quick walk down to the store, we captured photos on a weekly basis. This consistent look and availability of fresh content helped Fig & Sparrow stand out and grab the attention of our audience.