Big Cedar Golf Event Invite
We recently worked with KemperLesnik to develop an invitation to an exclusive golf architect's luncheon held at Big Cedar Lodge. The private event featured a panel discussion highlighting the vision of golf at Big Cedar Lodge as they develop new courses and attractions.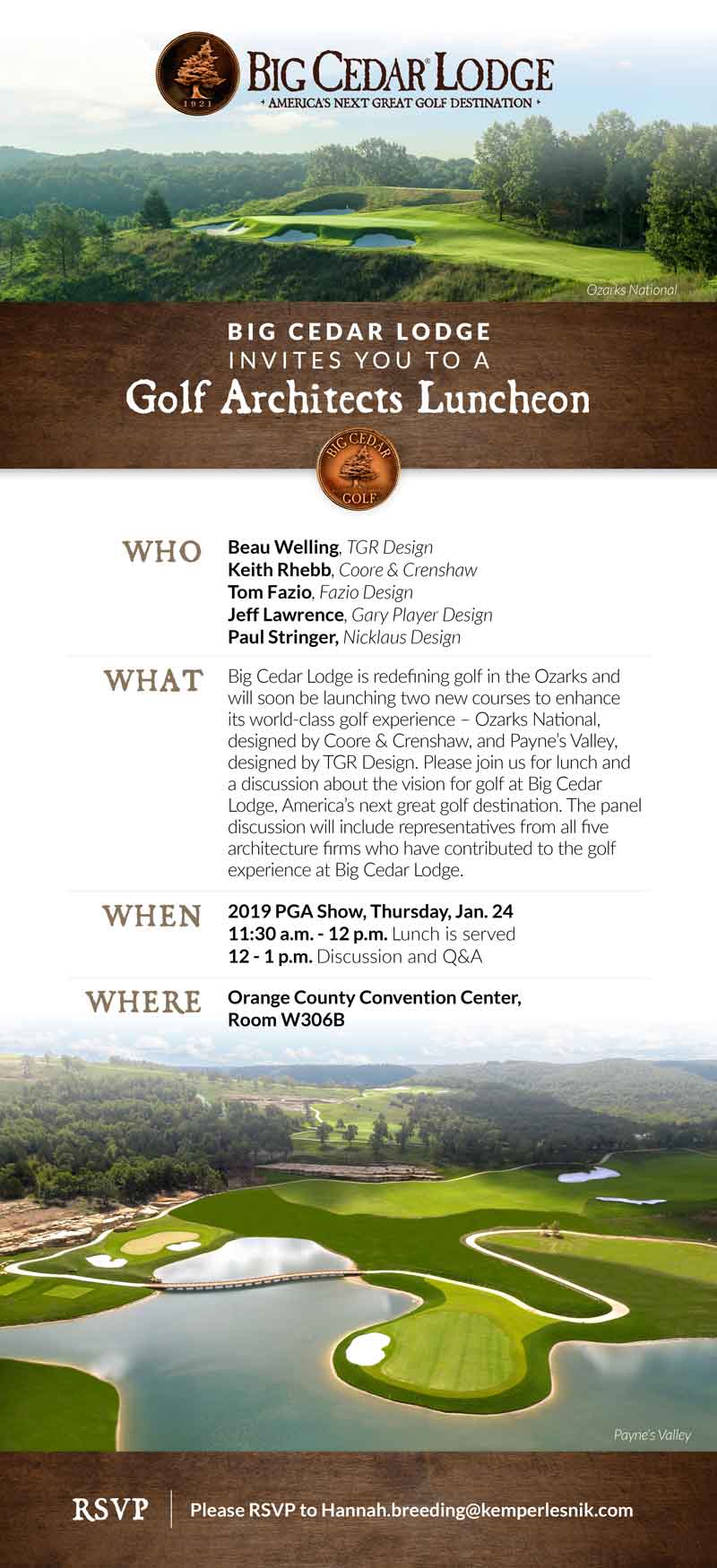 Ready to add a dash of
Fierce to your brand?
Kate@fiercecreative.agency
Call 636.410.8276