BPA 2022 National Conference
As an extension of the Building Performance Association's marketing team, we were thrilled when we got the news their annual conference was back in person for 2022. This was our chance to re-invent how they market their annual event and reach thousands of home performance industry members with details about this can't-miss event.
BPA's National Home Performance Conference & Trade Show (NHPC for short) was hosted on April 11-14, 2022, in Nashville, TN. The final results were 1,500+ attendees, 20 sponsors and 40+ exhibitors. Our marketing efforts were implemented over the course of 10 months.
---
Event Logo, Brand & Style Guide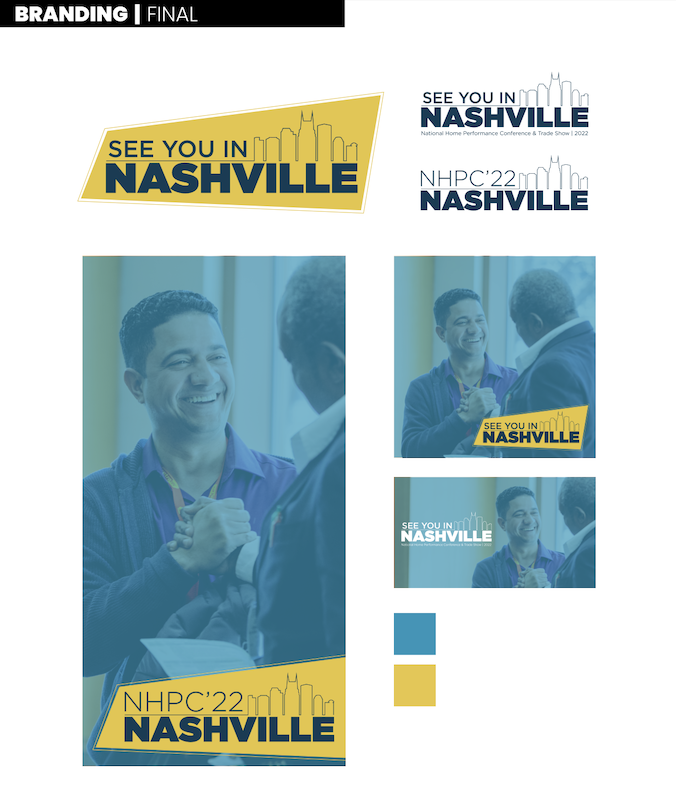 ---
Email Marketing 
Email marketing was key in generating interest and gaining registrations for this event. With mentions in our weekly eNews and conference-specific emails, we reached members of the audience with an interest in BPA events. Our outreach included a targeted approach, breaking the audience into segments.
The average open rate of conference emails was 32.9% and the click rate was 3.1%

---
Social Media Strategy
In the months leading up to the conference, we implemented a social media strategy to reach BPA's audience. We included graphic posts, video content, animated graphics, and written blog content across their channels (Twitter, LinkedIn, Instagram and Facebook).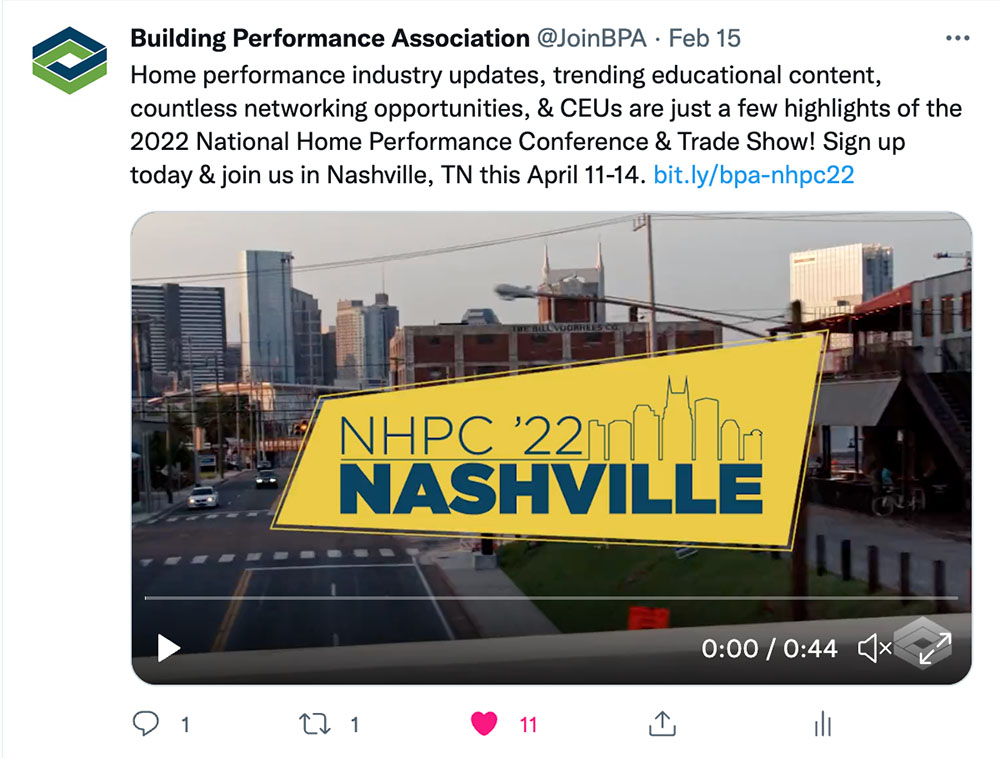 ---
Attendee & On-Site Engagement
We communicated with attendees before the conference through a custom web page with event information and a series of emails. Once the event was live, we shared conference content on our social media channels to engage attendees and show other industry members what was happening. While the Fierce team did not attend the event, we had BPA contacts on the ground who collaborated with our team to provide images and video content. When the event concluded, we implemented a final outreach for surveys and shared details for their upcoming events.