Butterball Canada – Nancy's Famous Turkey Sandwich Infographic
Nancy Midwiki, a recipe developer and food stylist, is known for her famous turkey sandwich in Toronto. Working with Butterball Canada, we were able to tell the story of this regional favorite by visually sharing the key ingredients and fun facts that make the sandwich so unique.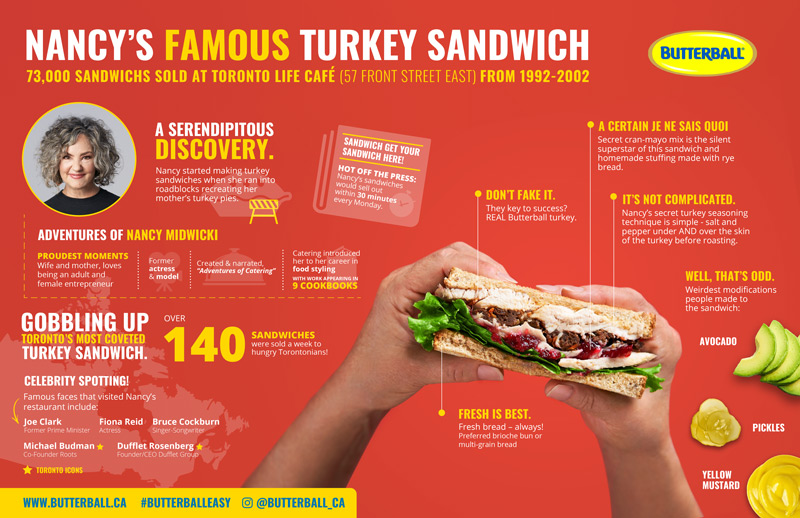 Ready to add a dash of
Fierce to your brand?
Kate@fiercecreative.agency
Call 636.410.8276