Finley Farms Website Redesign
As a family passion project of the Morris family, the owners of Bass Pro Shops, Finley Farms is restoring and re-imagining their property to create a sprawling, historic gathering place for visitors. Located in Ozark, MO, their property includes farm-forward restaurants, vibrant event venues, a riverside wedding chapel and an urban farm.
The Fierce team recently helped Finley Farms enhance their online storytelling with a new website. With many changes and developments happening on-site, our team was tasked with delivering a site that was representative of their current property to attract visitors. The new Finley Farms site design is bright and incorporates focused imagery to tell their story. We incorporated clean typography, easy navigation and flexible site elements to easily update as the property grows.
---
Homepage Design

The Ozark Mill Restaurant Page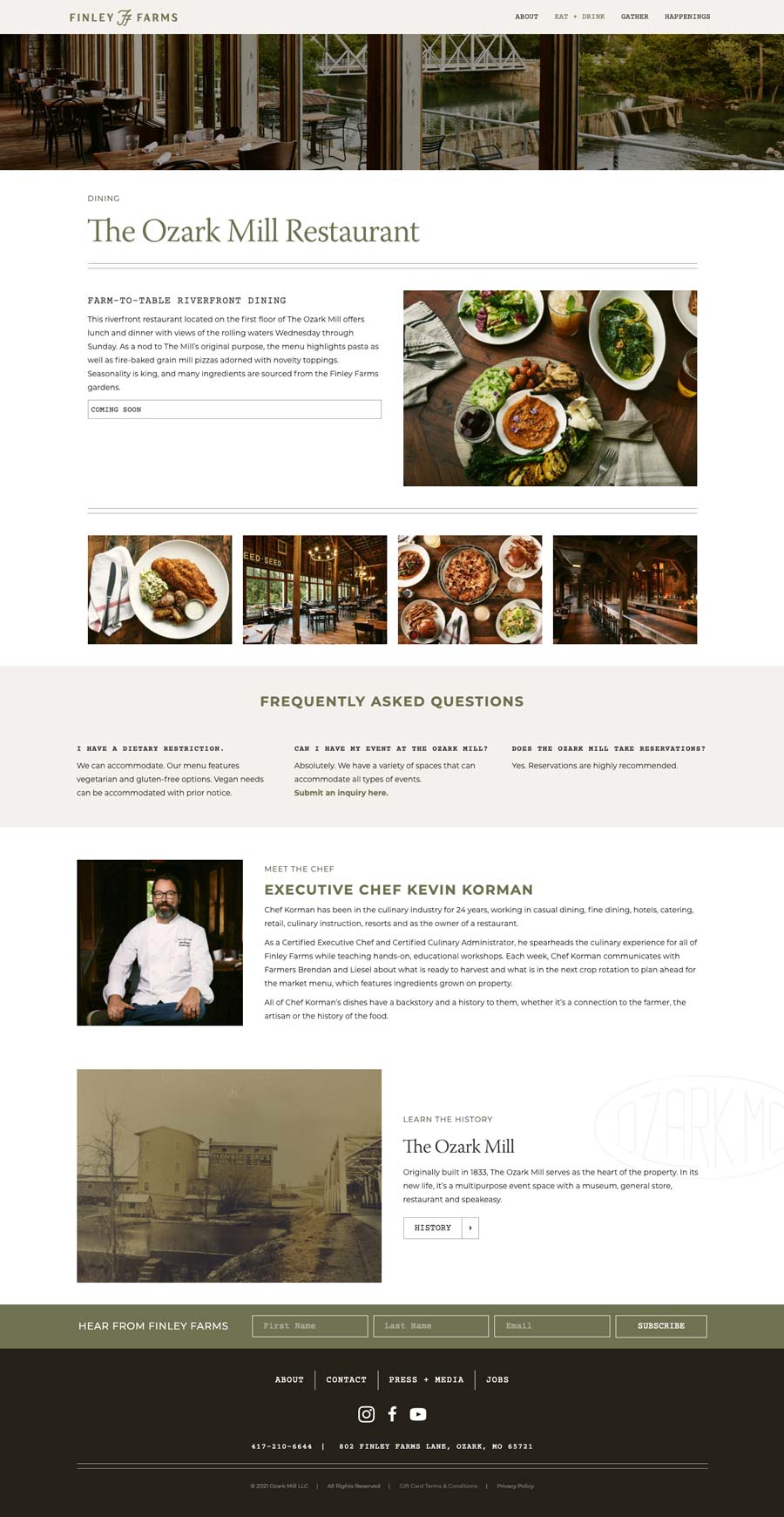 Mobile Website Design