Media Now 2017 – Calendar Postcard
As a promotional piece for Media Now, we created an interactive postcard that was focused on reminding students of important dates related to the journalism camp. This playful, infographic style postcard was mailed to high school journalism programs across Missouri and Iowa.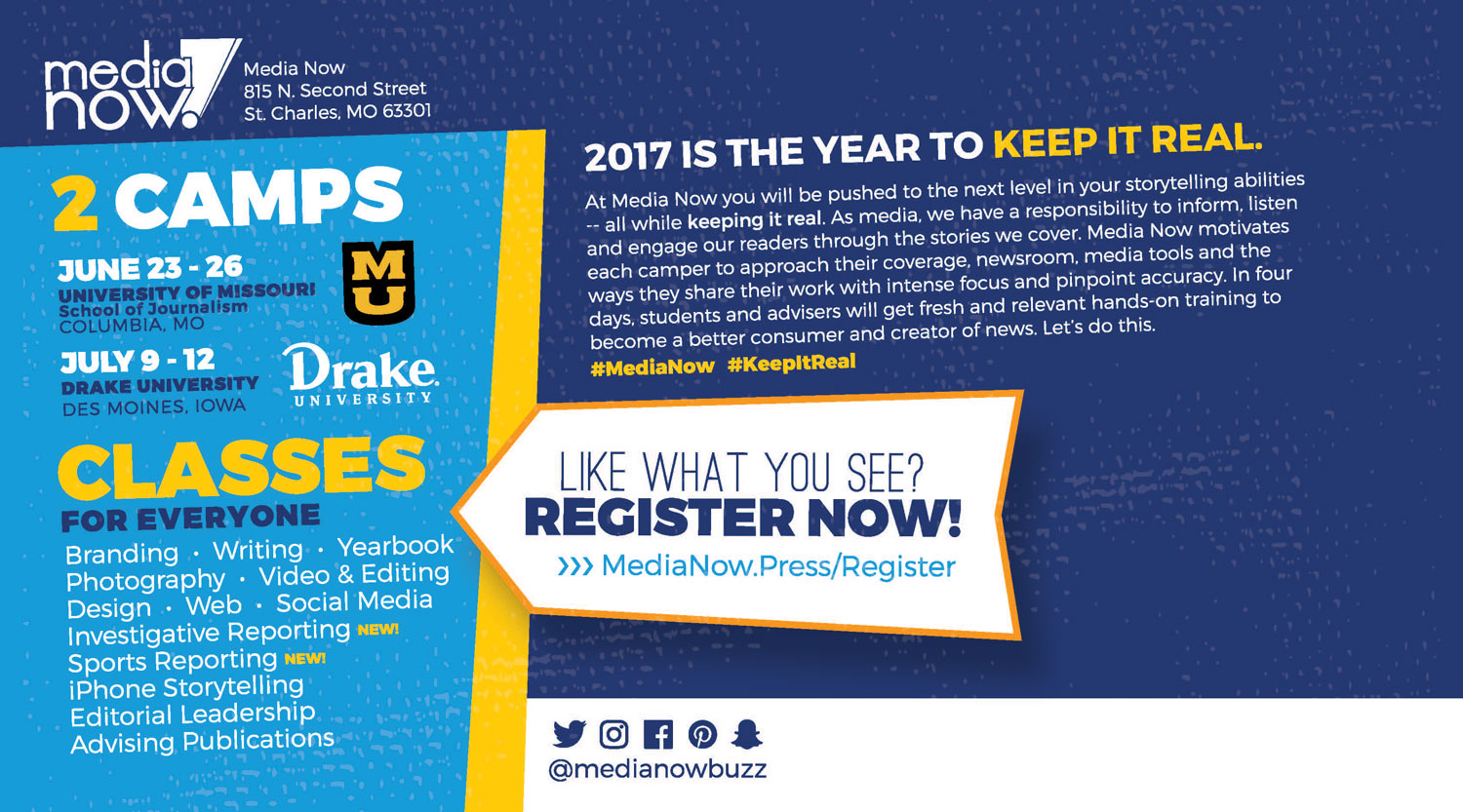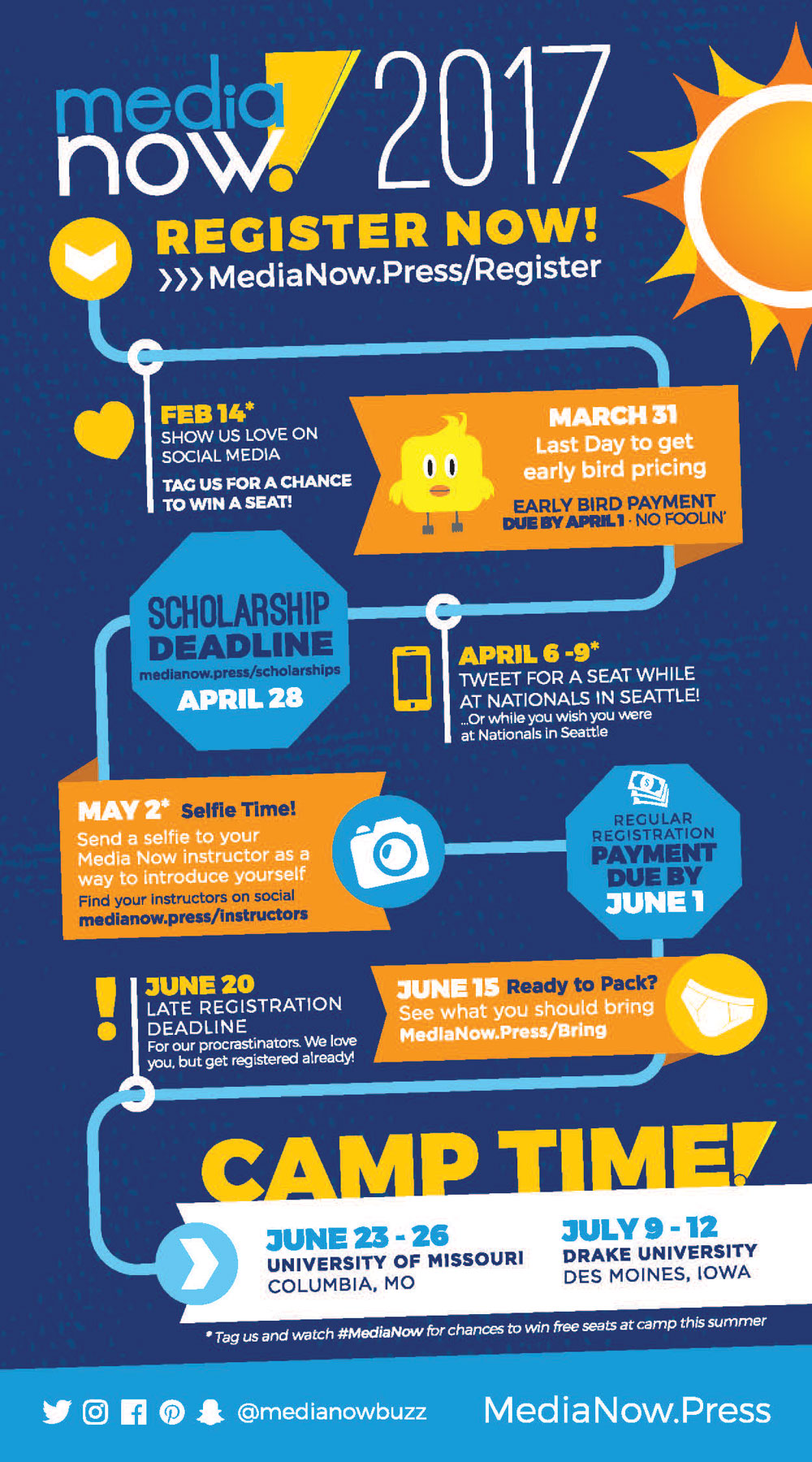 Ready to add a dash of
Fierce to your brand?
Kate@fiercecreative.agency
Call 636.410.8276