SCC Derm Surgery Brunch, BOTOX & Bazaar
Just in time for Mother's Day, St. Charles County Dermatologic Surgery recently hosted their Brunch, BOTOX & Bazaar Party. During the live event, attendees were able to visit the office and enjoy pre-packaged brunch and a beverage while they shopped discounted products and received a BOTOX treatment from Dr. Tull. Attendees who didn't register for the full event were still able to shop products from local vendors set up outside the office.
To help launch the event, the Fierce team kicked up a variety of social posts, including static graphics and animations. We also developed an email marketing series, created in-office collateral pieces and provided on-site coverage of the event.
By the time the live event launched, event registrations for BOTOX treatments were sold out with 32 total attendees.
Animation
Email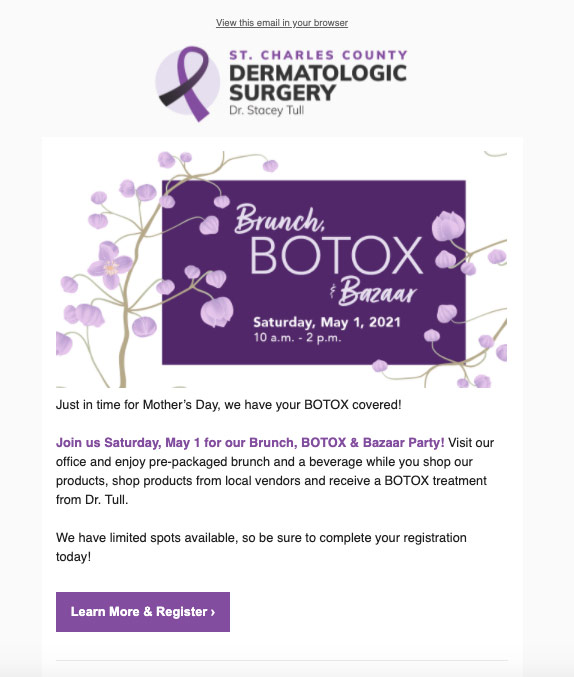 Instagram Graphic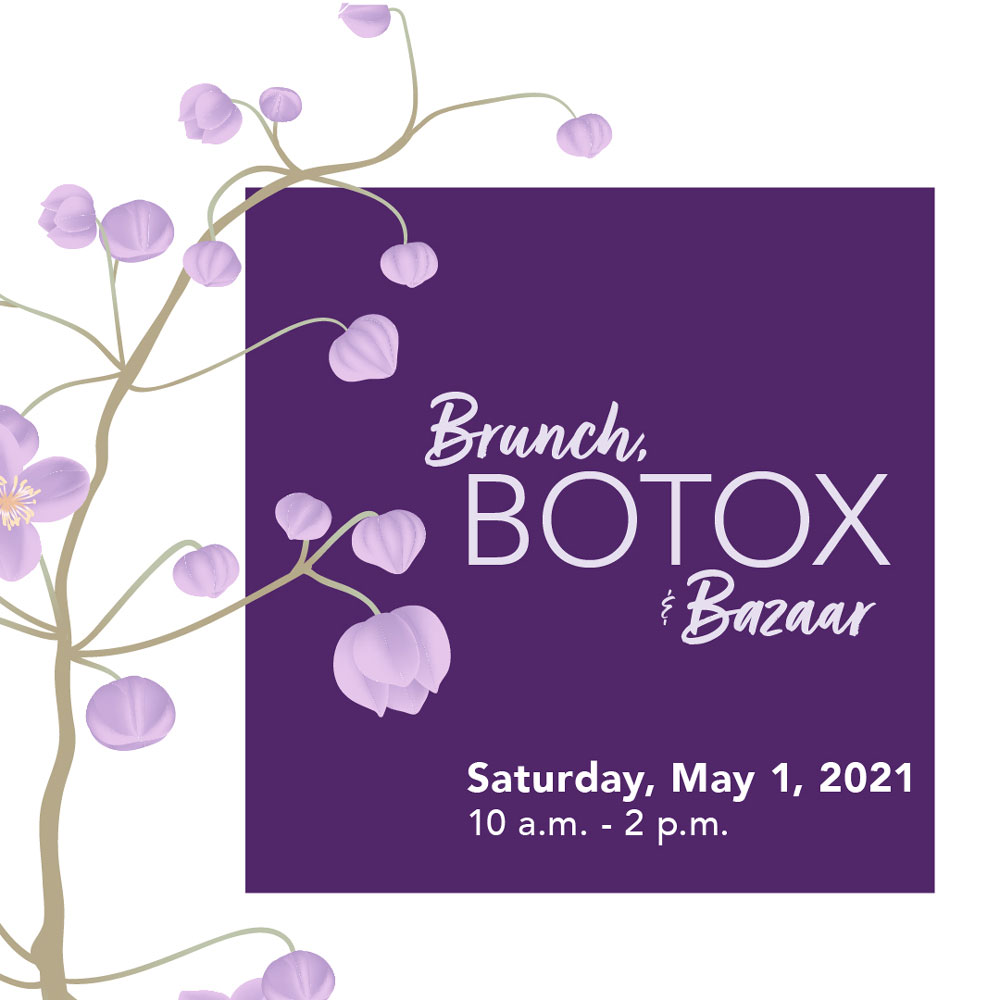 On-Site Coverage