A responsive web design project we built for Todd Studios in St. Louis, MO. We provided the owner with a website redesign that highlighted her photography, stationery and love for the color gold. It was important that we accurately capture her personality and style in the overall design.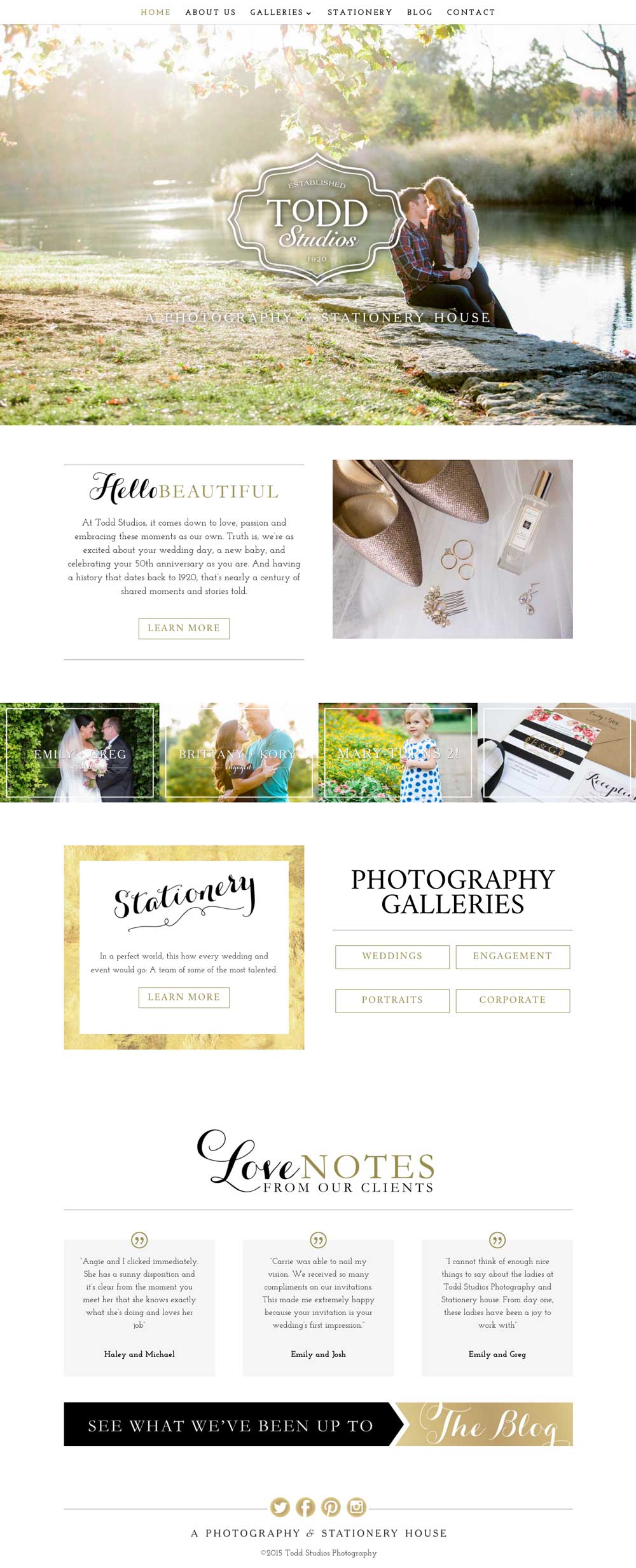 Ready to add a dash of
Fierce to your brand?
Kate@fiercecreative.agency
Call 636.410.8276