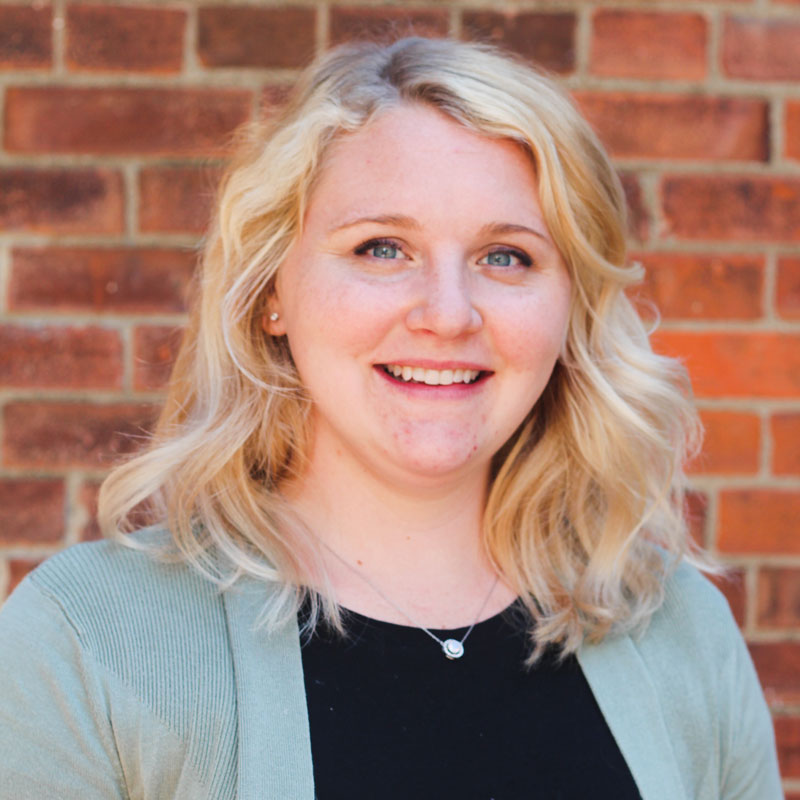 Emily Lammers
Web Designer & Developer
She's creative. She's a dog lover. She's our lead designer—Emily Lammers, Em for short because Emily is just too long.
As a web designer and front-end web developer specializing in creating custom web sites, Em spends her days at Fierce working on some of the coolest websites we've ever seen. She also can be found clicking away in Illustrator and InDesign building brands for our clients, from the first logo design all the way through to brand collateral. Some days you might catch her behind a camera at a client event or in our studio.
When she needs a little inspiration, Em steps away from the screen and enjoys some time outdoors. In her free time, she enjoys traveling, cooking, drawing, completing home improvement projects and refinishing old furniture.
Em graduated from Lindenwood University in St. Charles, MO, in 2015 with a degree in Interactive Media and Web Design. She started working with us that same year, and we've been smiling about that ever since.
---