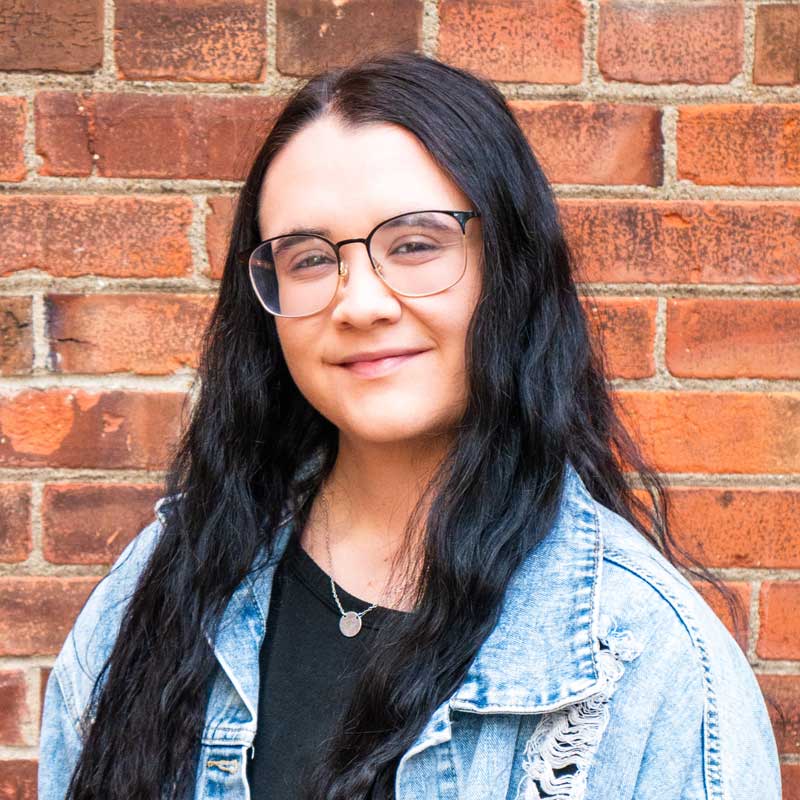 Sarah Patch
Graphic Designer
There's more to Sarah Patch than meets the eye—like kickboxing, printmaking, and most importantly, being a Harry Potter lover. Our newest graphic designer, Sarah spends her day taking our clients' ideas and bringing them to life in dynamic and out-of-the-box ways.
Sarah stays on top of her skills by seeking inspiration from other designers around her and diving deep into trying new things. When it comes to motivation, she finds it most in setting goals, like having a published book!
On the weekends, you can find Sarah with her family watching Sunday night football, or having game nights with her friends. Sarah's biggest advice to those starting in a creative agency is to always have a good attitude and never be afraid to ask questions.
Sarah has a Bachelor of Fine Arts with an Emphasis in Graphic Design from the University of Missouri St. Louis, and joined us October 2023.
---