Employee Engagement Infographic
As part of our ongoing work with Zeno Group, we created an infographic to highlight the results of a global study. The study was focused on barriers to employee engagement, and it revealed concern among employees on topics like automation systems, generational differences and work-life balance. Read more about the study here and check out the design below.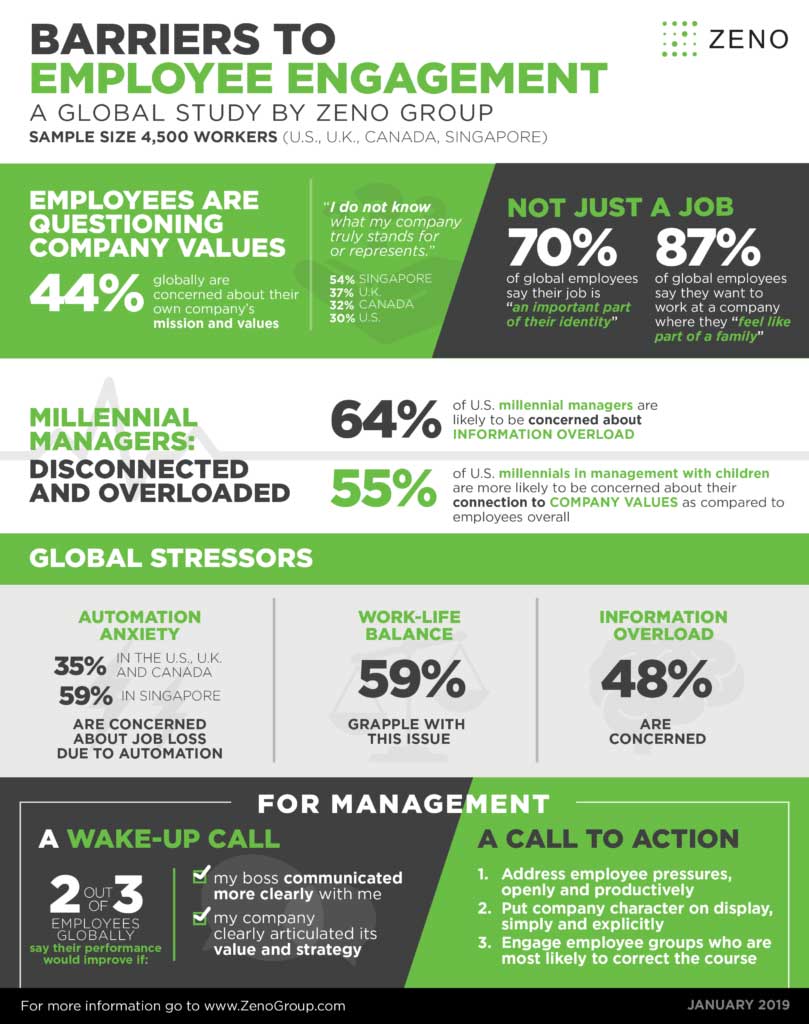 Ready to add a dash of
Fierce to your brand?
Kate@fiercecreative.agency
Call 636.410.8276