Flavor 360 Ready-Made Meals
For the busy family, Flavor 360 launched ready-made meals, a complete, hand-crafted meal available for pick up or delivery. Each meal contains a family-friendly entree, sides and a dessert. We've been working on meal labels, social media posts, media promotion and photography for this new segment of business.
Ready-Made Labels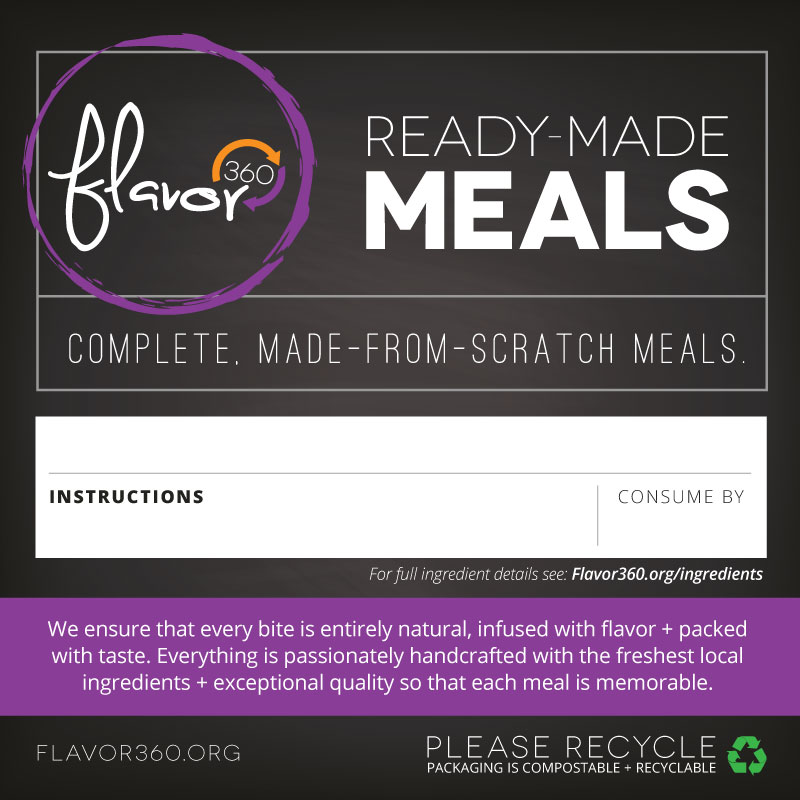 Social Posts
We've developed a series of posts for Facebook, Instagram and Pinterest to promote meals you can pick up, heat up, serve up and enjoy. We will continue highlighting individual meals and feature ingredients. Check out the Valentine's Day feature below.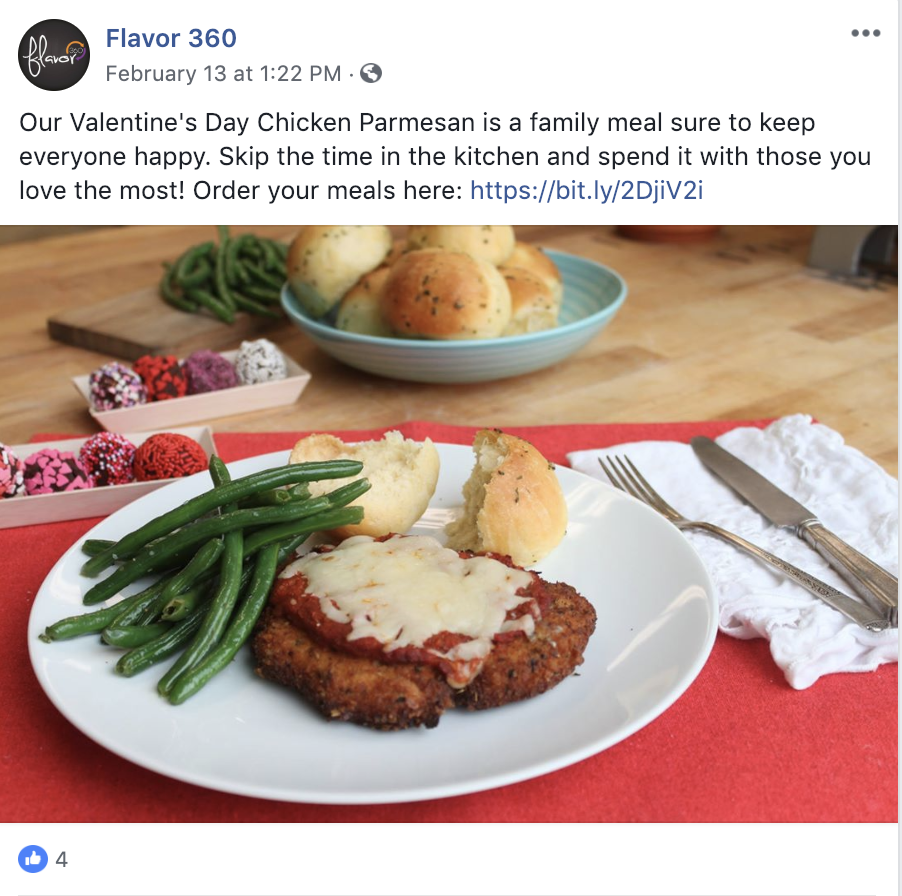 Media Promotion
Chef Kara from Flavor 360 recently appeared on KSDK in the Recipe of the Day segment. She created and shared a recipe for chocolate ganache truffles. The timing could not have lined up better with the launch of ready-made meals. We helped Kara develop a plan for promoting the meals on camera and hand-delivering some flavor to the hosts.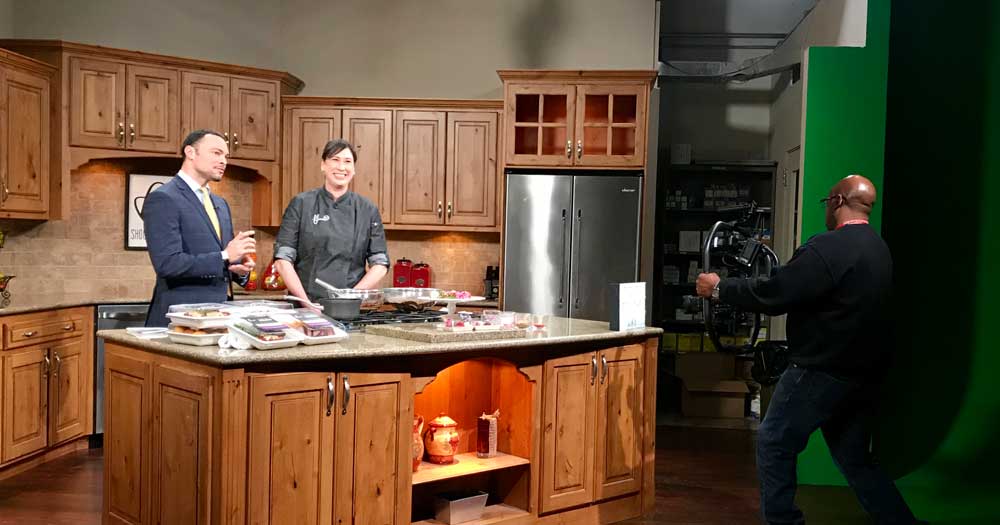 Photography