InPower Institute Website Redesign
What a pleasure to support a group of women working for the overall health and wholeness of others at Inpower Institute. We worked with Rebeccah Bennet, founder and principal, along with her team to create an online environment where their offerings were shared in an organized and beautiful way. Now site guests can find the various speakers and events to participate in with ease and the team has an online landing place that showcases their passion for others that they are proud to share. We built the website elements in a way that we could then train the internal team to update on their own – always an important step in our process to give that control to the owners of the site.
"I am ABSOLUTELY OVER THE MOON!!! The website is beautiful. It honors the work and the people doing it. It reflects our uniqueness. It's high quality and functional. It makes what we're offering look legitimate and beneficial. Can you tell that I'm very, very happy?"
– Rebekkah Bennett, Founder & Principal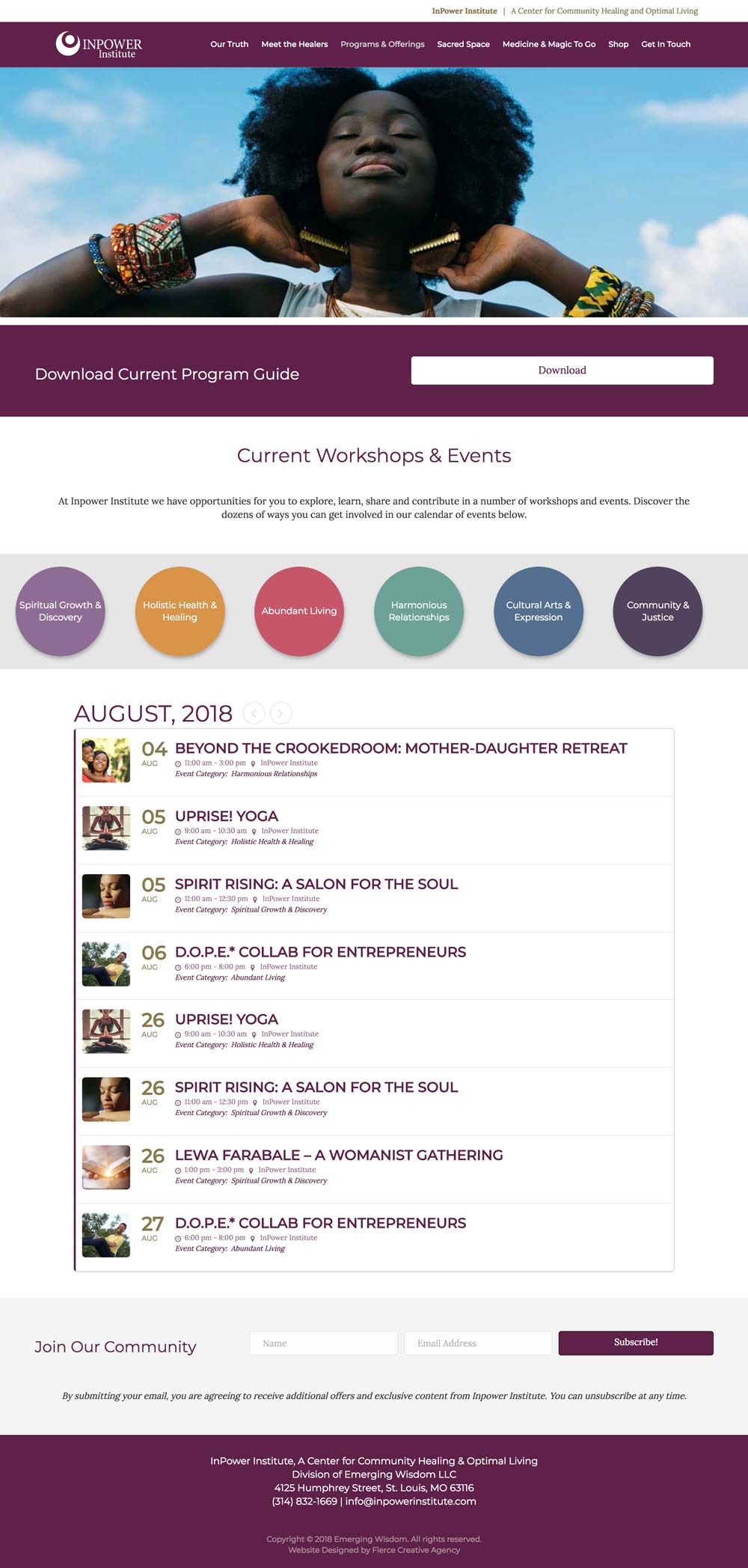 Ready to add a dash of
Fierce to your brand?
Kate@fiercecreative.agency
Call 636.410.8276