DKSolutions Website Launch
DK Solutions has been coaching and supporting the entrepreneurial community for several years through programming, events, speakers and individualized consulting. The challenge for this active brand was to create a space where all of their audiences – entrepreneurs, large companies and non-profit organizations, could find the appropriate resources without feeling overwhelmed or lost. We are proud of the organization and outcome by collapsing all of the business channels into one comprehensive site that still allows for each community and opportunity to find what they need and feel supported in their efforts to grow.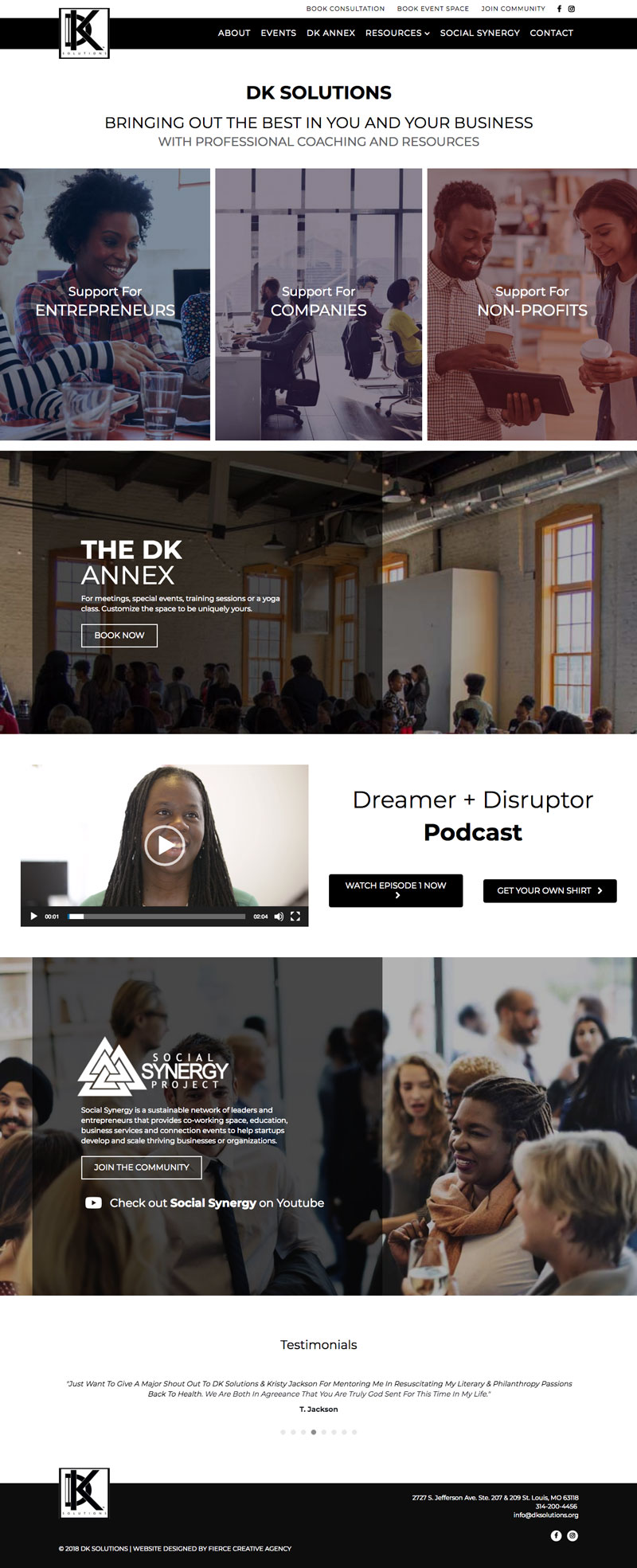 Ready to add a dash of
Fierce to your brand?
Kate@fiercecreative.agency
Call 636.410.8276