The Irish Hare Pub – Website
We had so much fun working with The Irish Hare Pub to develop their logo that we were thrilled to be asked to develop their website as well. The Irish Hare Pub is a brand new Irish Pub located in Phoenix, Arizona with a passion for community and a unique atmosphere.
Check it out >> TheIrishHare.com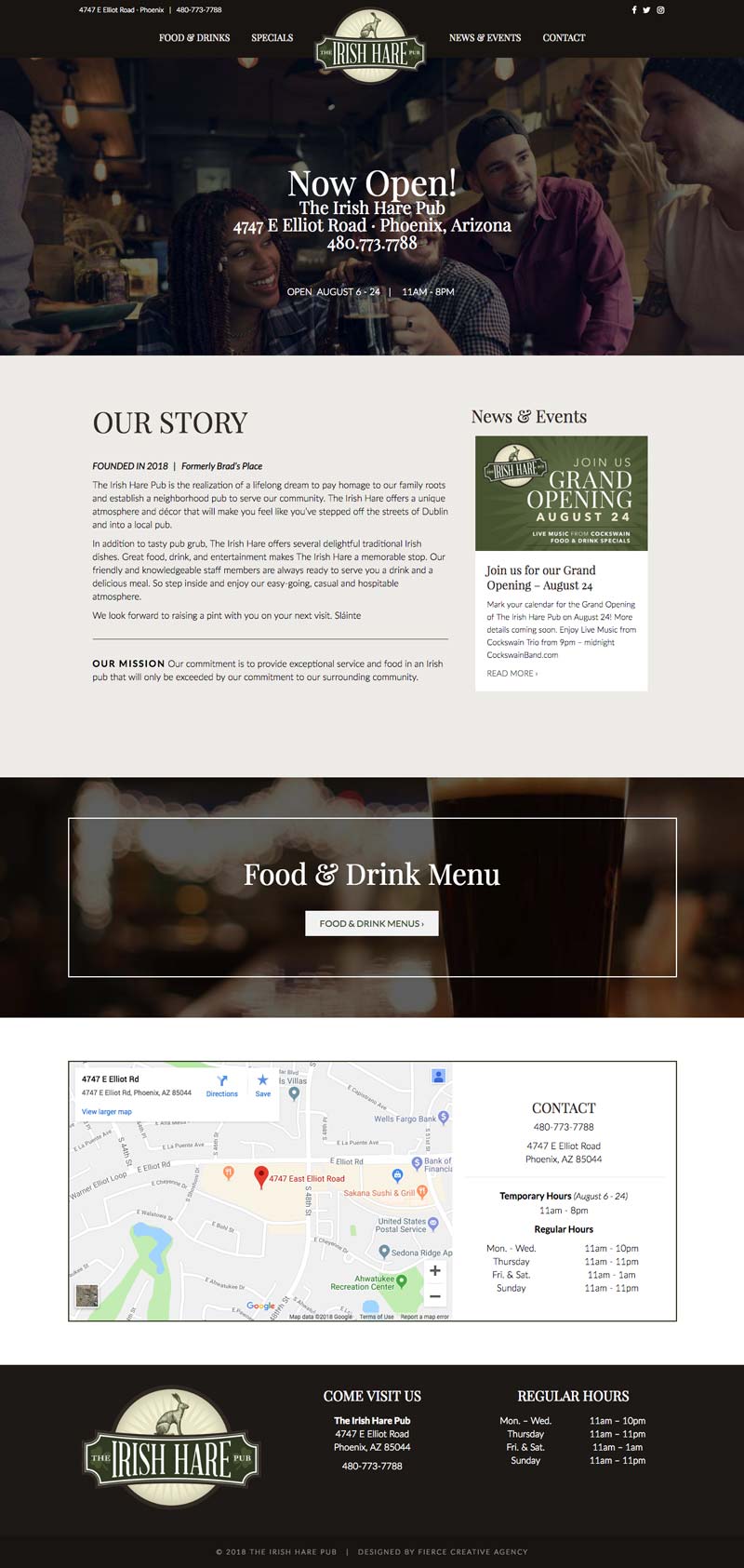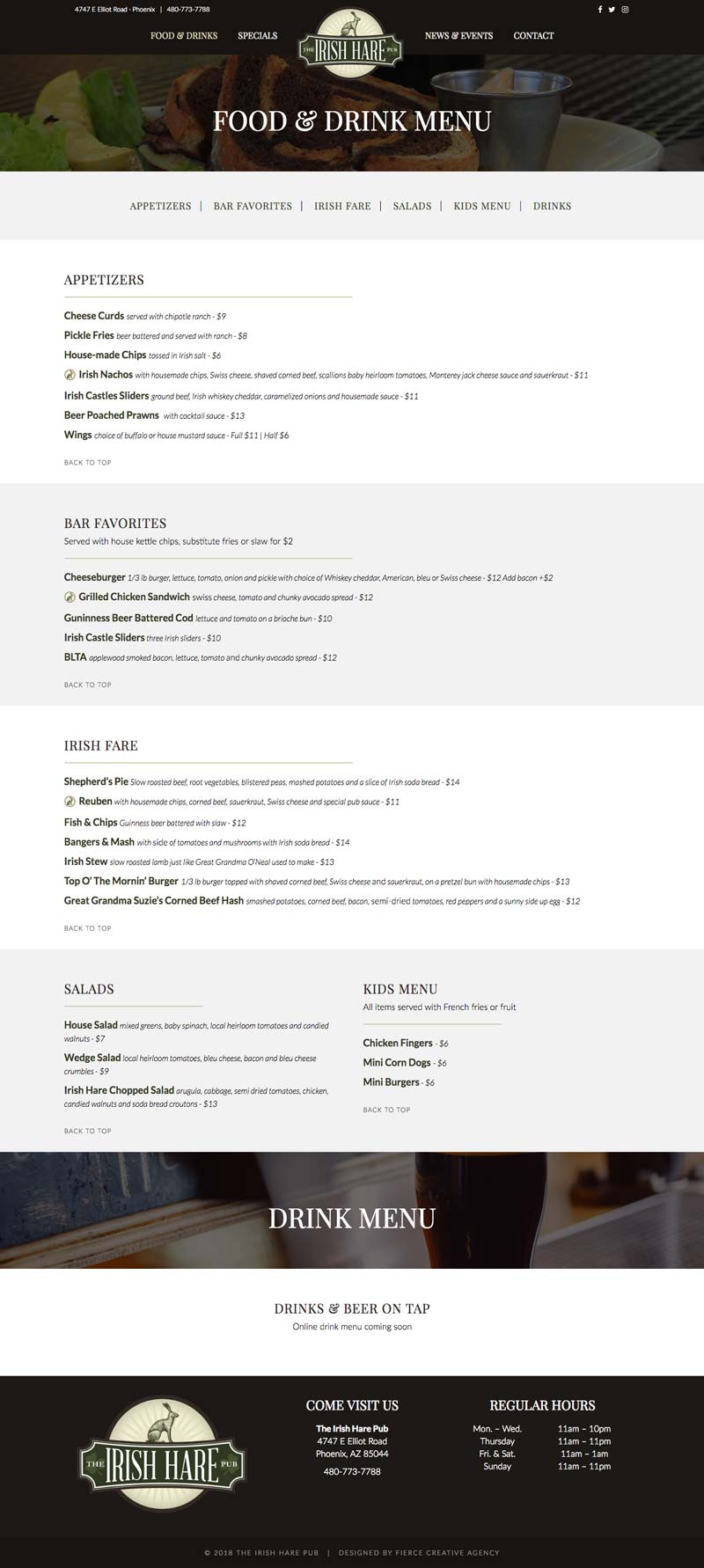 Ready to add a dash of
Fierce to your brand?
Kate@fiercecreative.agency
Call 636.410.8276