Marvelous Creations Website
After working with Gia at Marvelous Creations to develop the branding for her event planning business, we had the opportunity to create a new website showcasing her abilities and offerings. This simple landing page style site gives viewers a look at Gia's services and creates the space to highlight custom design work. Check it out below!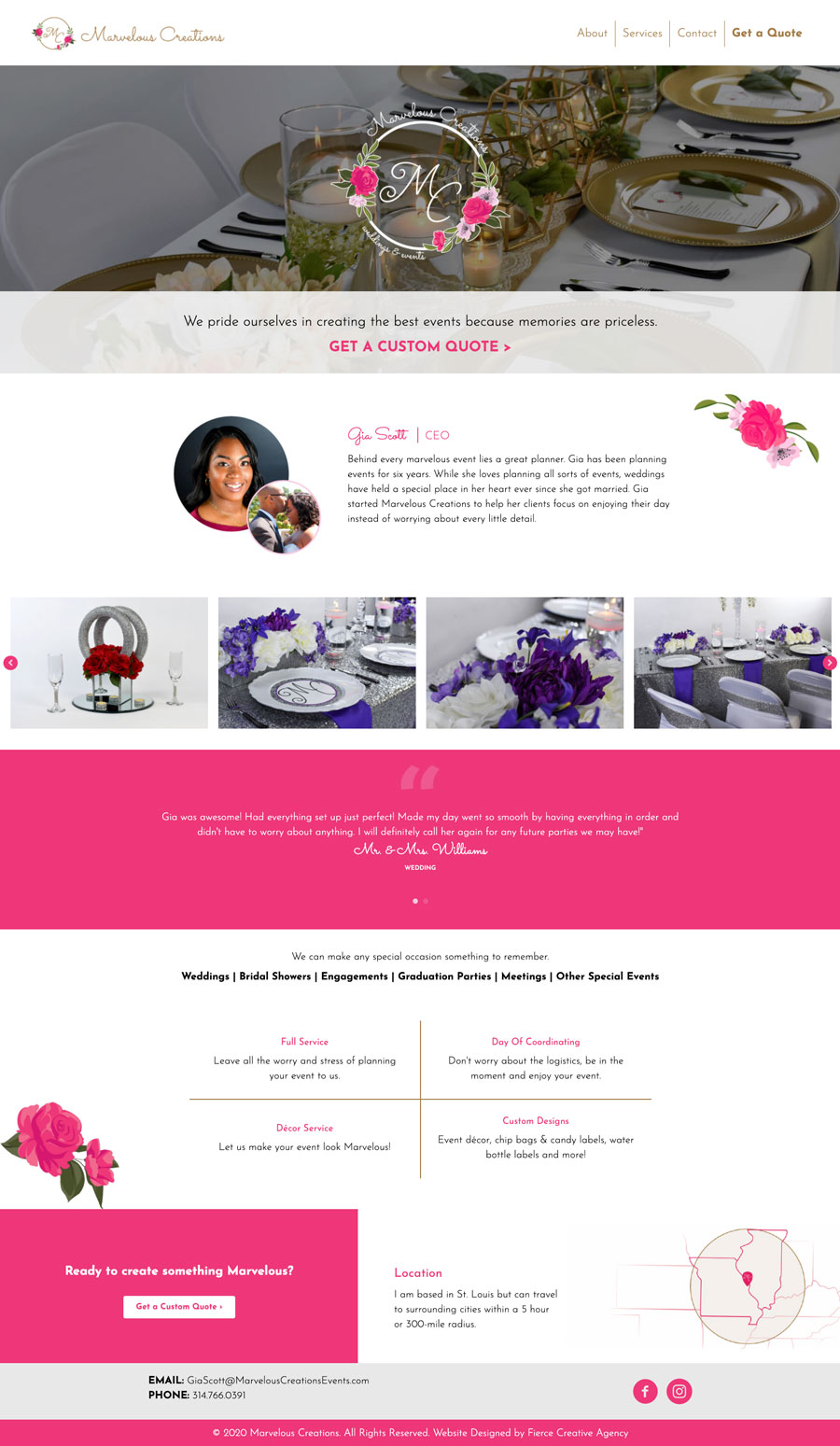 Ready to add a dash of
Fierce to your brand?
Kate@fiercecreative.agency
Call 636.410.8276