SCC Derm Surgery Print Advetorial
As part of our ongoing work with St. Charles County Dermatologic Surgery and Dr. Stacey Tull, we recently placed an advertorial in a local, St. Charles County publication. One of our main goals in 2020 is to create brand recognition for Dr. Tull's new practice located in Cottleville, MO. While developing the copy and completing the design layout, we highlighted Dr. Tull as the area's leading expert and showcased the amenities in the new practice.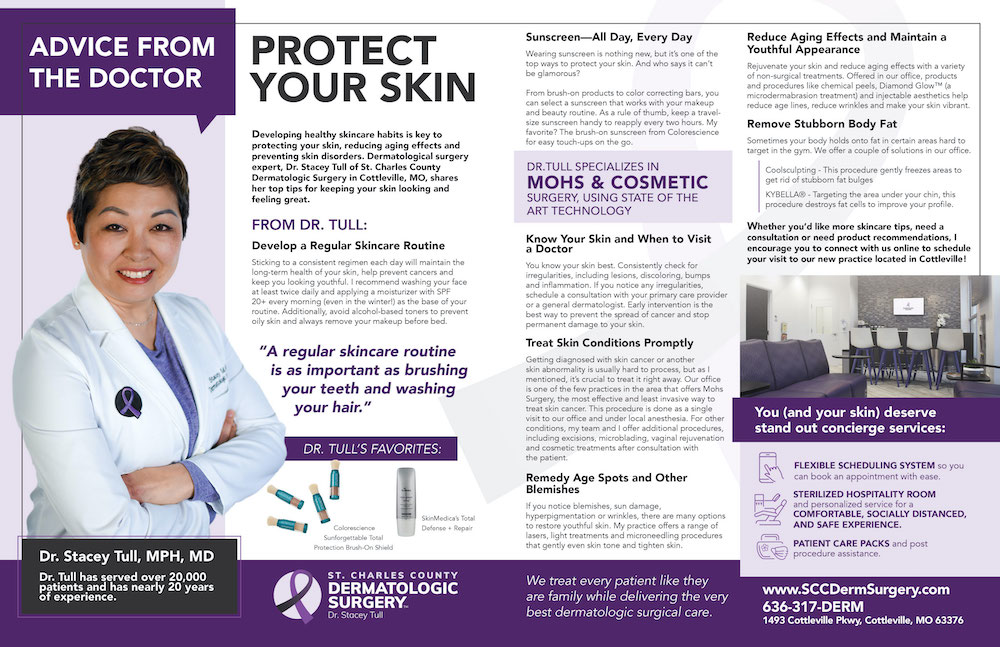 Ready to add a dash of
Fierce to your brand?
Kate@fiercecreative.agency
Call 636.410.8276