SCC Derm Surgery BOTOX (Before the Holidays) Party
Before the holiday rush set in, our client St. Charles County Dermatologic Surgery hosted their BOTOX (Before the Holidays) Party on December 3. The evening included a shopping experience with special discounts, procedure demonstrations, the opportunity for attendees to receive a BOTOX treatment and snacks, of course.
With COVID-19 restrictions in mind, we worked with a limited event capacity to spread the word for this offering. Our quick promotion plan included email marketing, social media shares and in-office collateral.
Within three days of opening and sharing registration, the event was sold out with 30 registrants. As a result, we continued to collect information for a waitlist in the event of a cancellation. We also we opened up a curbside pickup option for patients to access special discounts from the event, allowing those who didn't register to reserve an order online.
---
Email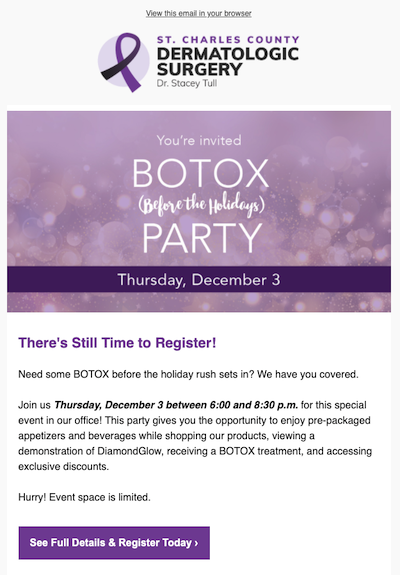 ---
In-Office Flyer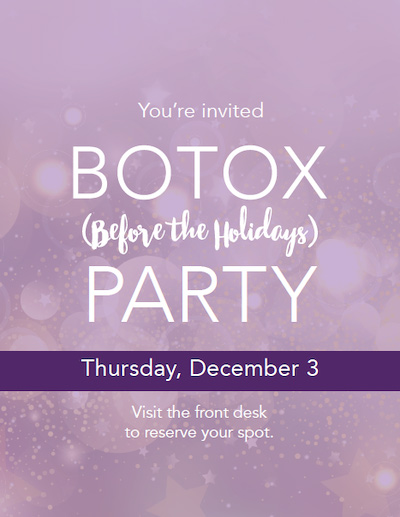 ---
Event Photos
Dr. Stacey Tull and Karen Stedman completing BOTOX procedures.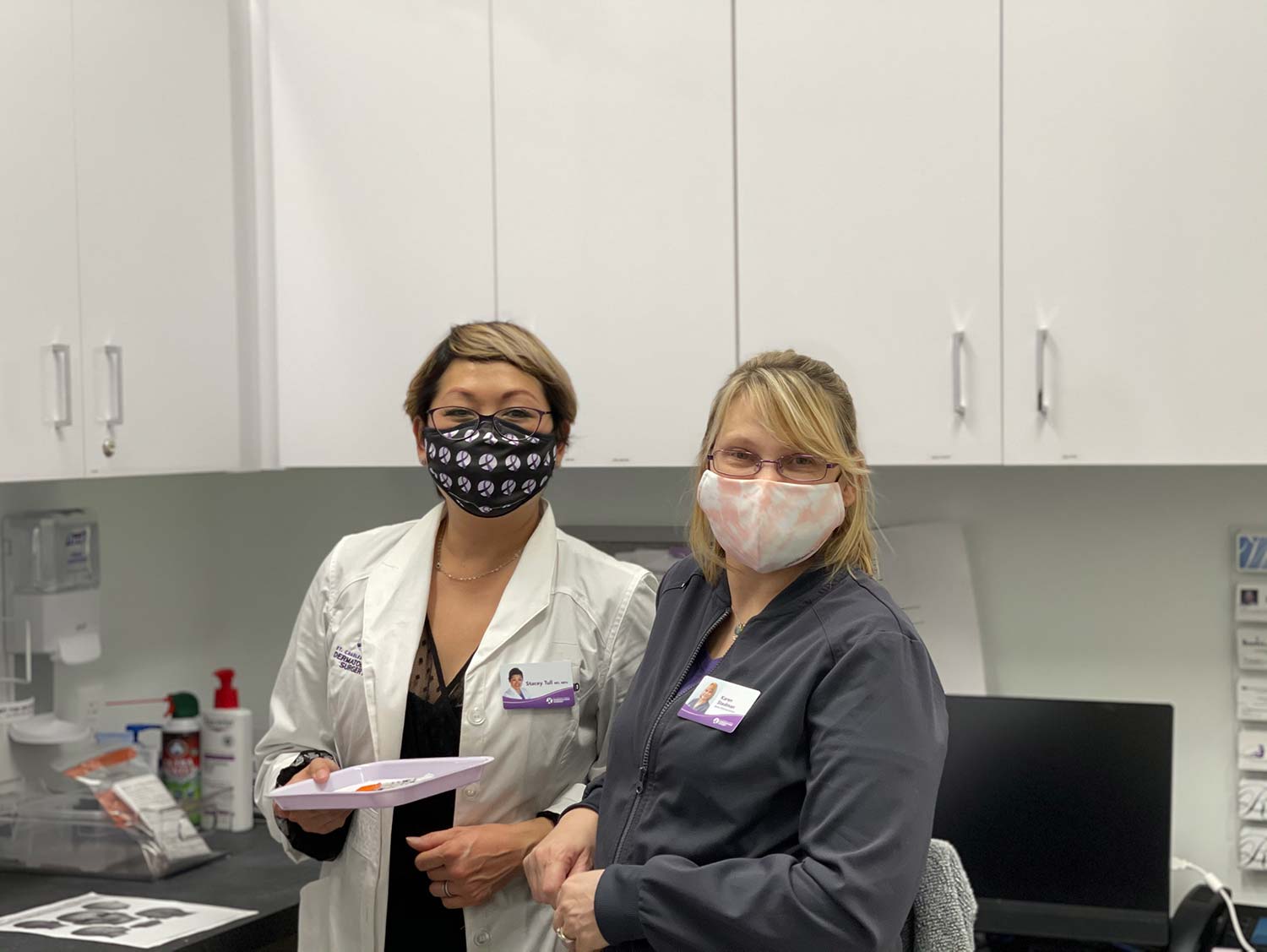 Dee Levang performing a DiamondGlow (microdermabrasion) demonstration.