In the June 2 General Municipal Election, the Francis Howell School District voted to place Proposition S on the ballot. Prop S is a no tax rate increase bond issue that will provide the funding for 100+ construction projects to improve every school in the district. Working with Citizens for Francis Howell, our team was tasked with creating awareness within the community through digital platforms.
Over the course of three weeks leading up to election day, we implemented a social media awareness campaign—sharing the details of Prop S, how this issue impacts the local community and general voting information. Focusing mostly on Facebook, the page following increased by over 75% and the content shared reached over 23,000 people in the community.
Social Media Posts
---
---
---
Digital Billboard Displayed on I-70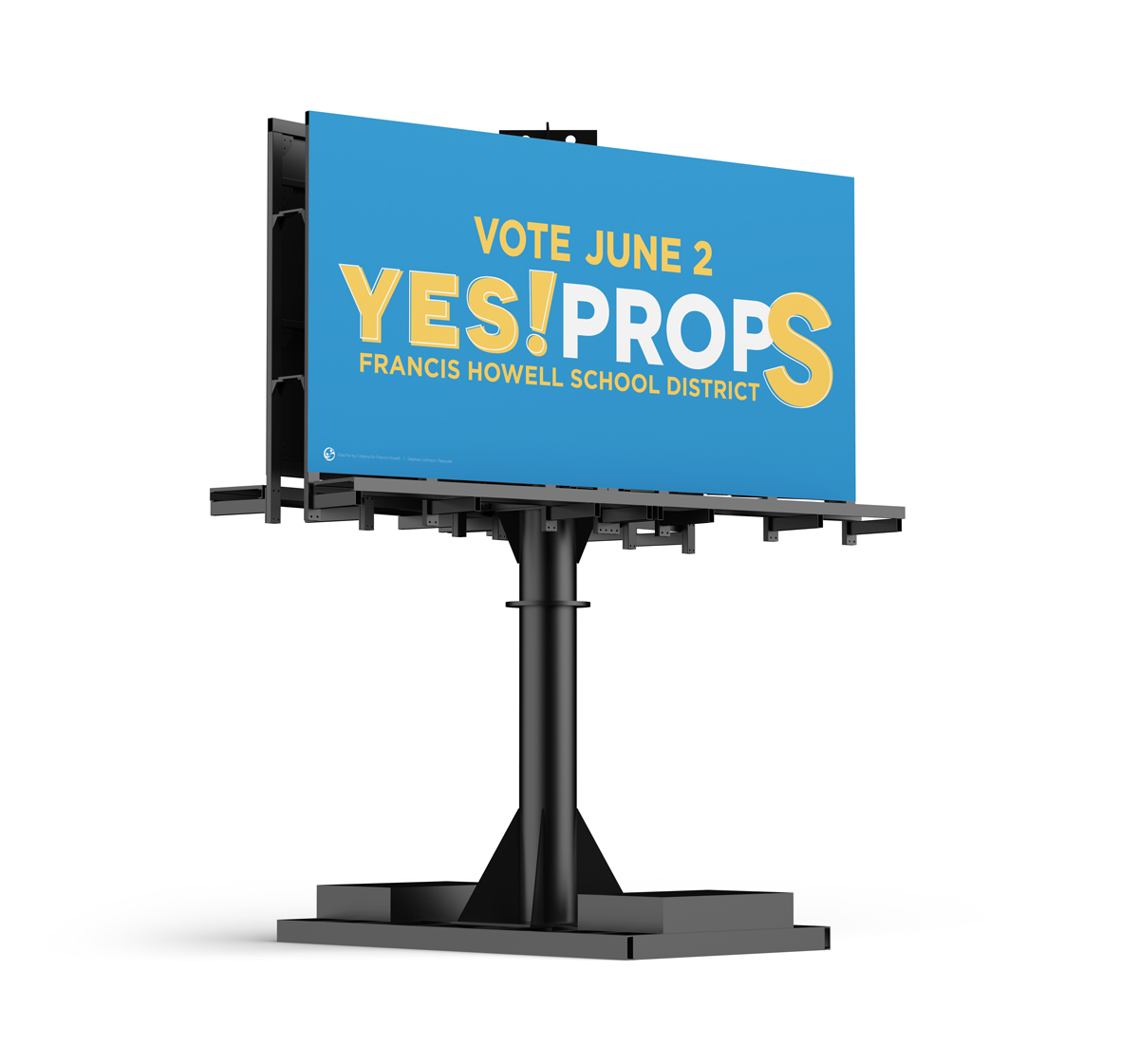 Ready to add a dash of
Fierce to your brand?
Kate@fiercecreative.agency
Call 636.410.8276