PCA Online Conference – Operation COVID-19 Response
A Complete Online Resource for Responding to COVID-19
Providing education and support for painting contractors across the nation and beyond, the Painting Contractors Association (PCA) knew they needed to provide a way to help their painting community respond to COVID-19. Working closely with the internal team at PCA, the Fierce team helped bring Operation COVID-19 Response, an eight-week online conference, to life. From refining educational offerings and building web pages to marketing the event and keeping attendees engaged, our team helped launch this conference and bring in over 1,000 registrants – the majority of them new to PCA. The email marketing, lead generation and social media strategy were focused and consistently focused on providing support and a place for contractors to ask questions and lean on each other for answers.
Each week, the conference included two live events—a live panel discussion with industry experts and a live peer-to-peer discussion session. Once the conference ended, attendees have access to over 30 hours of video playback content, serving as a complete resource to responding to COVID-19. We worked alongside the association's national sponsor, Benjamin Moore, to provide these resources for free.
Check out some highlights from putting the conference together below.
---

---
Social Content
With an accelerated timeline, we developed a social media strategy to reach PCA's audience with details about the conference and drive registrations. The social media approach included a variety of content previewing the conference and sharing highlights from past live sessions.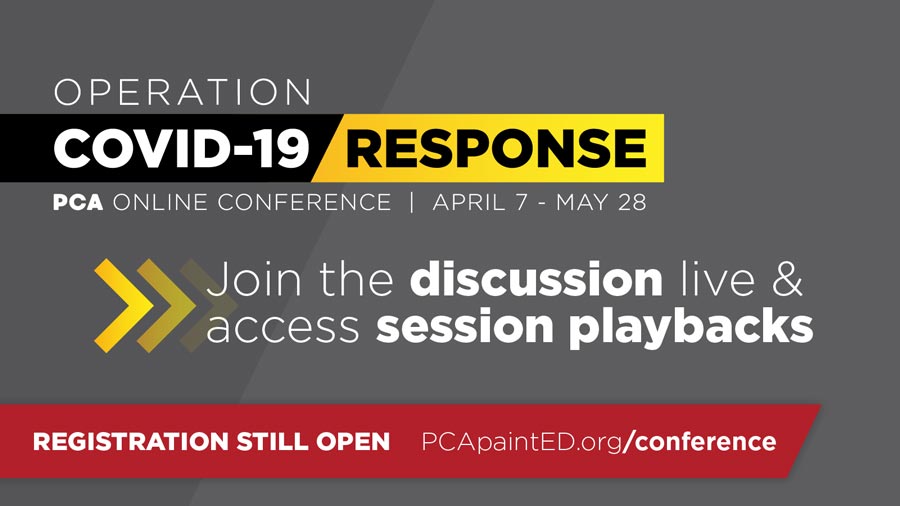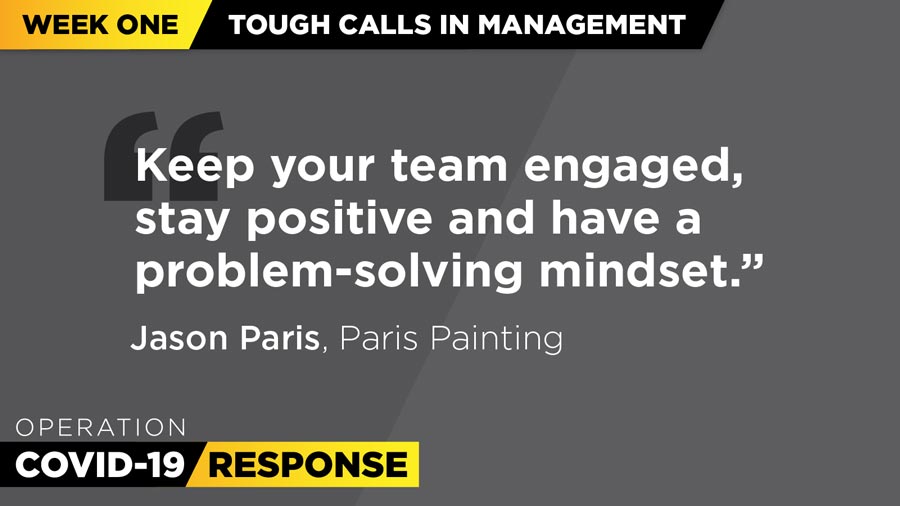 ---
Conference Pages
Our team developed a landing page to drive registrations and collect attendee information. In addition, we developed a full landing page for conference attendees, including access details for live events and all video playback content.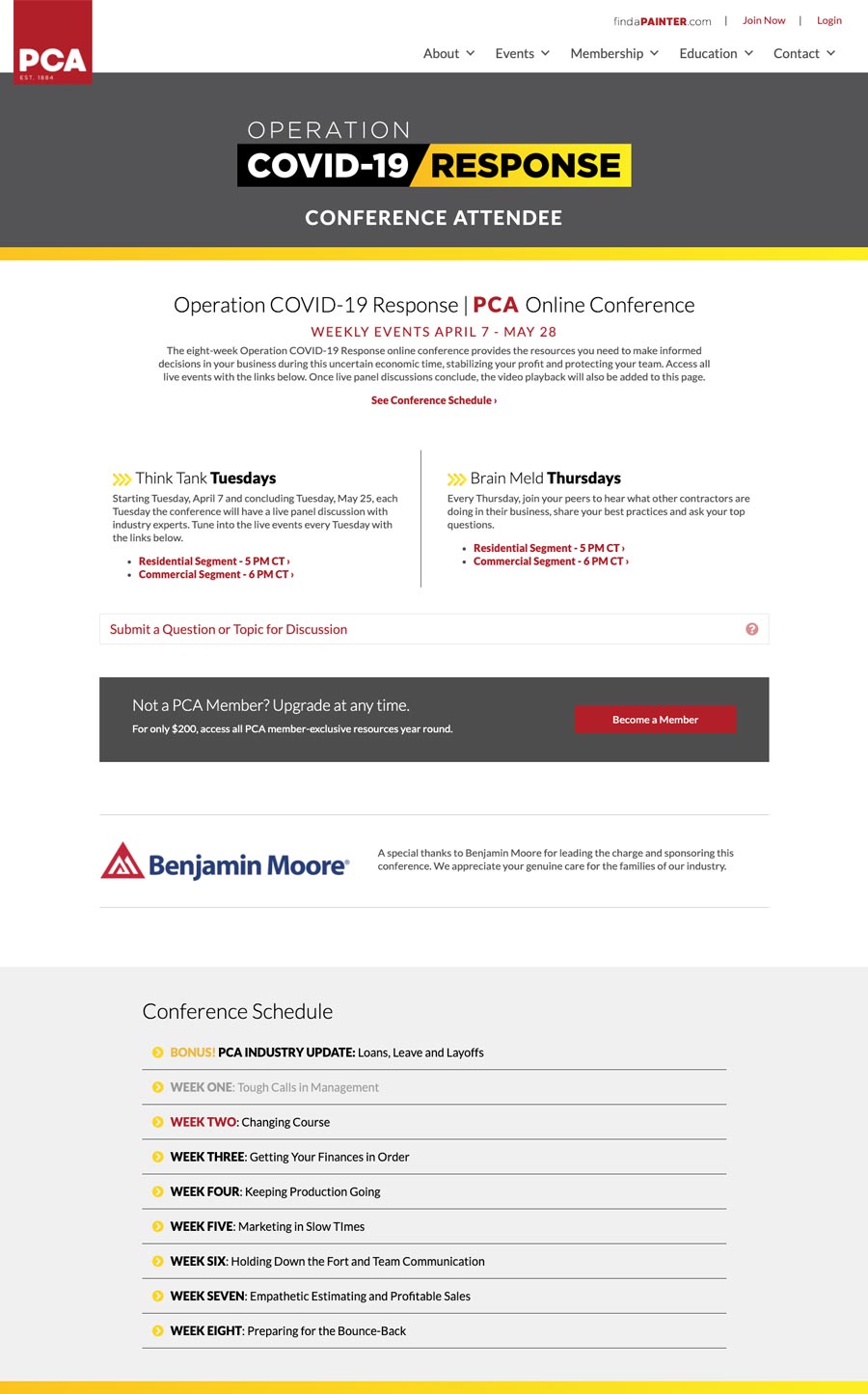 ---
Email Communication
We developed and implemented a consistent email marketing strategy to reach both PCA members and non-members with the details about this resource. Attendees were engaged consistently via email to enhance live event attendance and convert prospects to PCA members.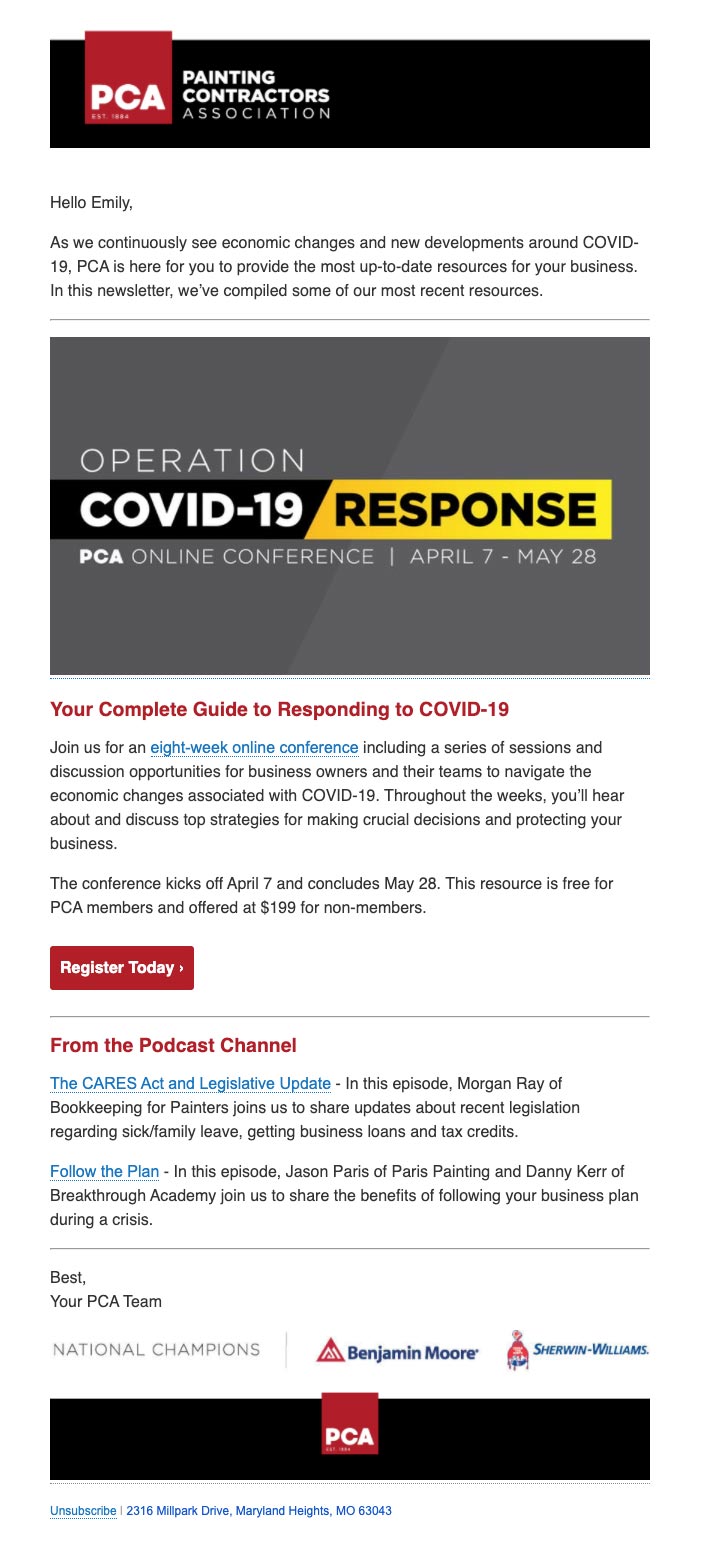 ---