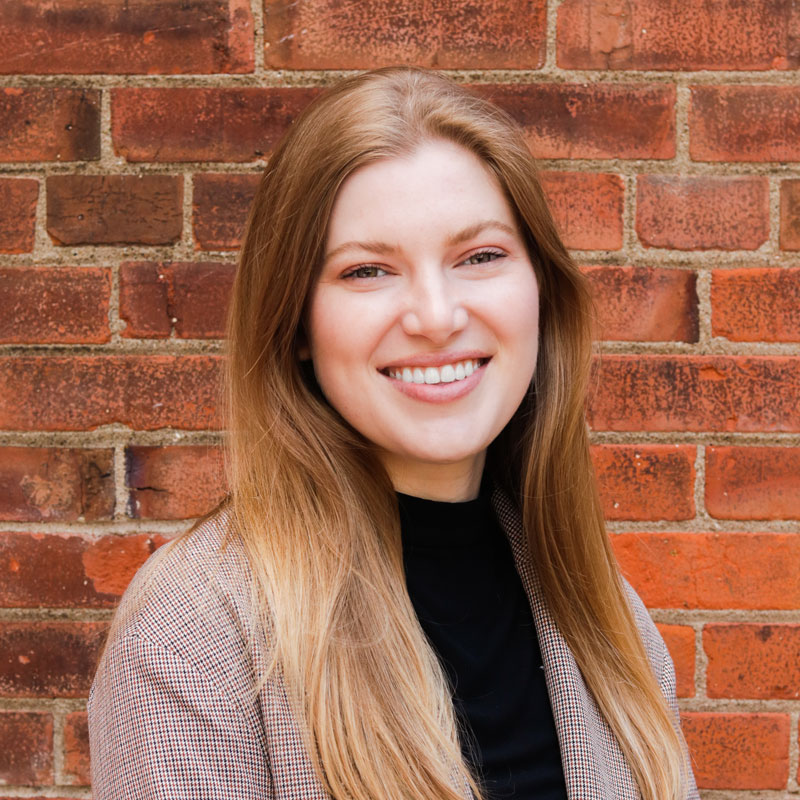 Rebecca Clayton
Visual Media Producer
And…Action! Rebecca Clayton is behind the camera capturing the scene.
Becca is our subject matter expert when it comes to video. She's our video producer from start to finish–getting the footage and making the final cuts. She also helps tell brand stories through animations and motion graphics. Some days, she's even editing podcasts.
Becca finds her creativity from great books, movies and video games. She gets drawn in, inspired by the work and creates something that will bring others the same feeling. Outside of work, she enjoys horseback riding, hiking, reading, gaming and giving baking a whirl on occasion.
Becca has a degree in Digital Cinema Arts from Lindenwood University in St. Charles, MO. She's been telling stories through video at Fierce since December 2018.
---