Folds of Honor Annual Report
As 2018 came to a close, we were asked to design the Folds of Honor annual report. We created a 24-page print version of the annual report, as well as an interactive digital version. The online version included links and videos to enhance the viewer experience.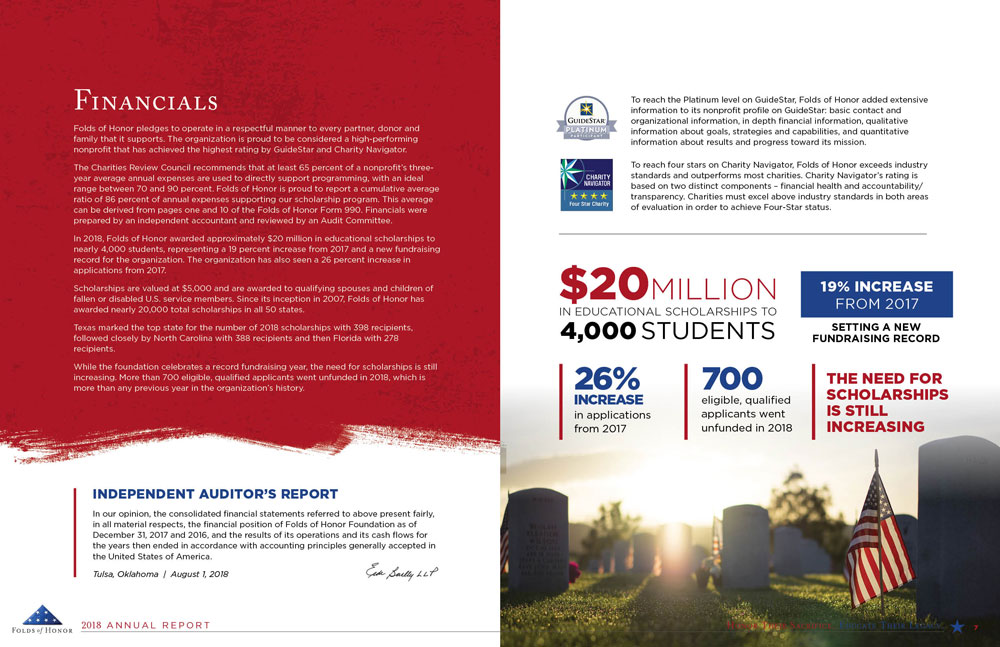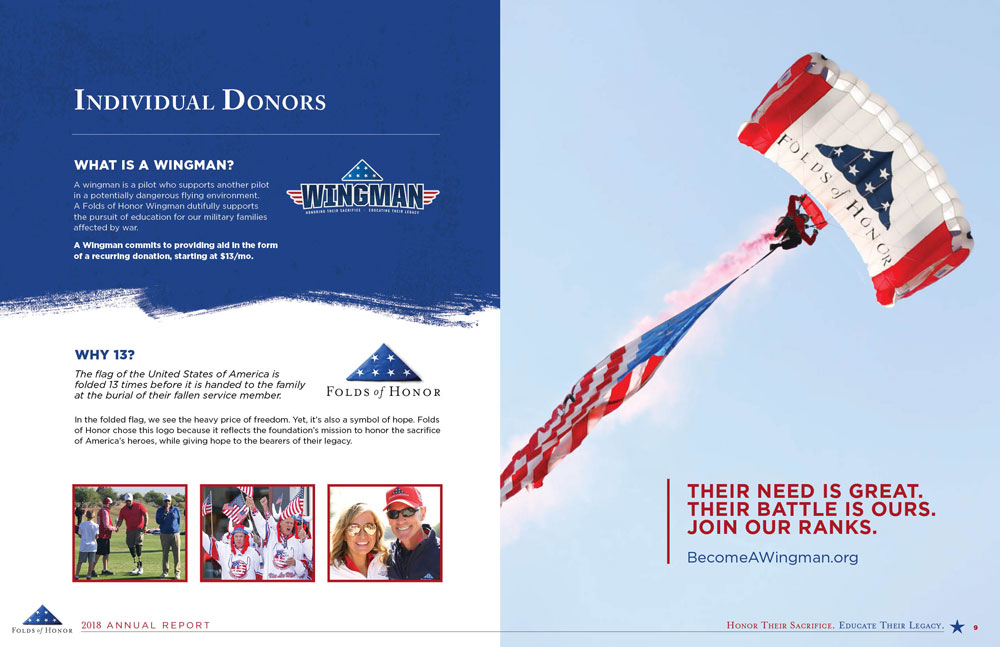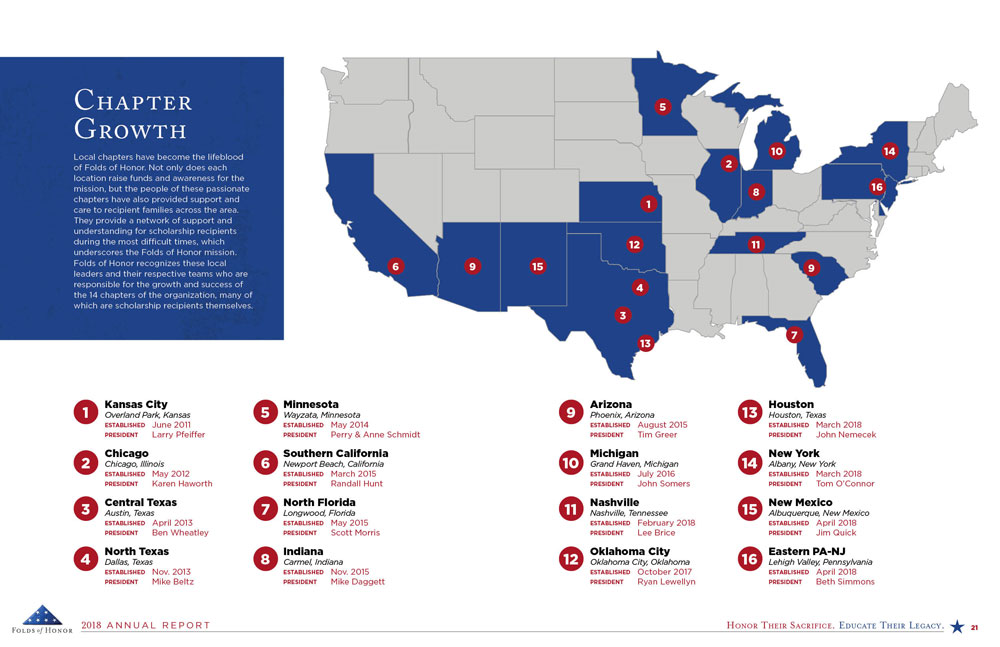 Digital Version
Ready to add a dash of
Fierce to your brand?
Kate@fiercecreative.agency
Call 636.410.8276