Kairos Worldwide is a boutique change management firm out of Chicago lead by a dynamic female trio. When we connected on bringing their website and logo into a more modern look with some SEO power behind it, we readily accepted. They experimented with line drawing artwork and a variety of imagery to land on a mix of metaphoric treatments. They wanted to show how they help others persevere in the midst of business challenges, streamline processes for higher efficiencies, and through movement across the site to indicate the organized change they can bring to an organization. It was a privilege to work with Kairos Worldwide in the launch of the brand identity and website.
Website Screenshots
---
Homepage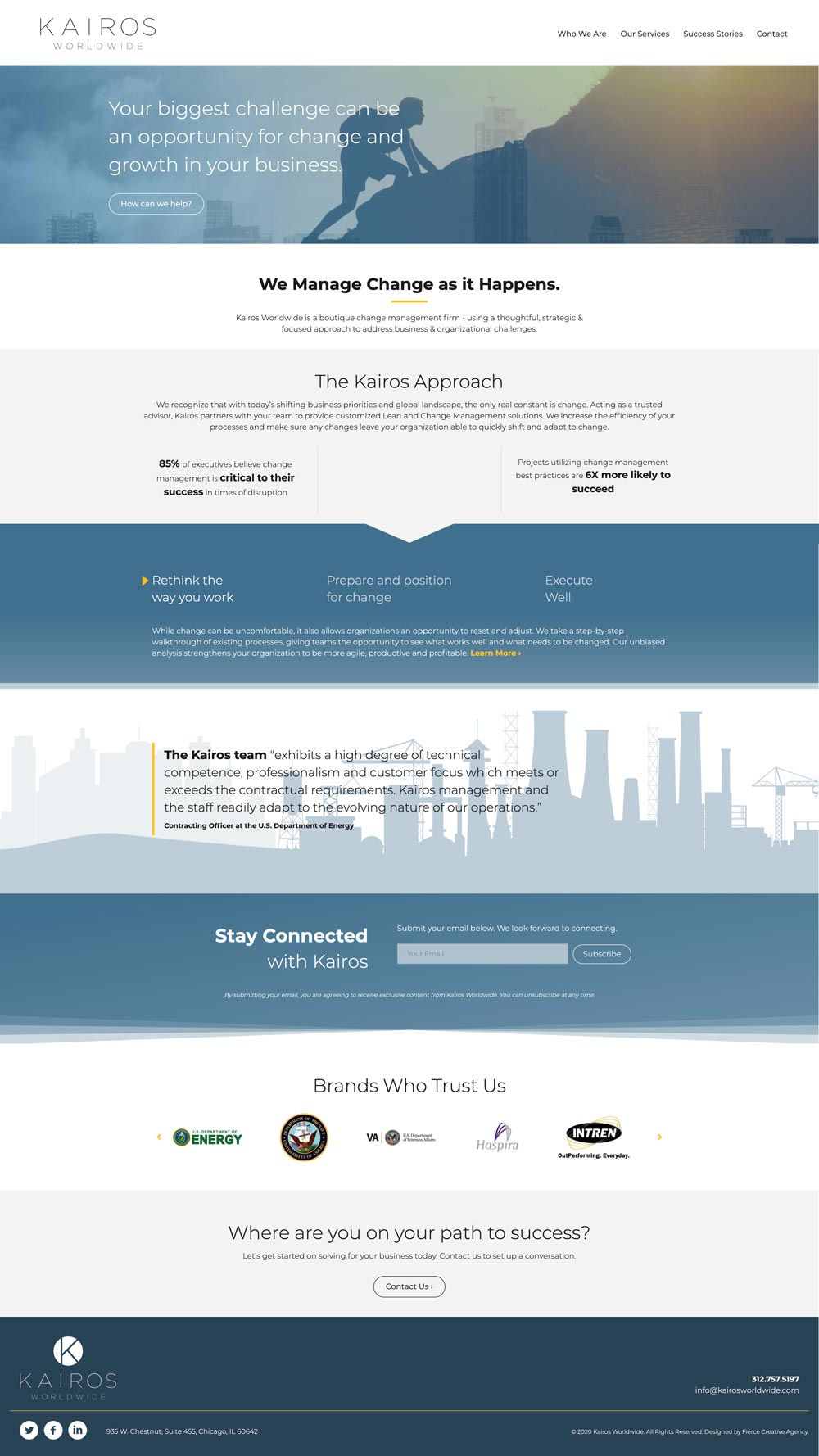 Who We Are Page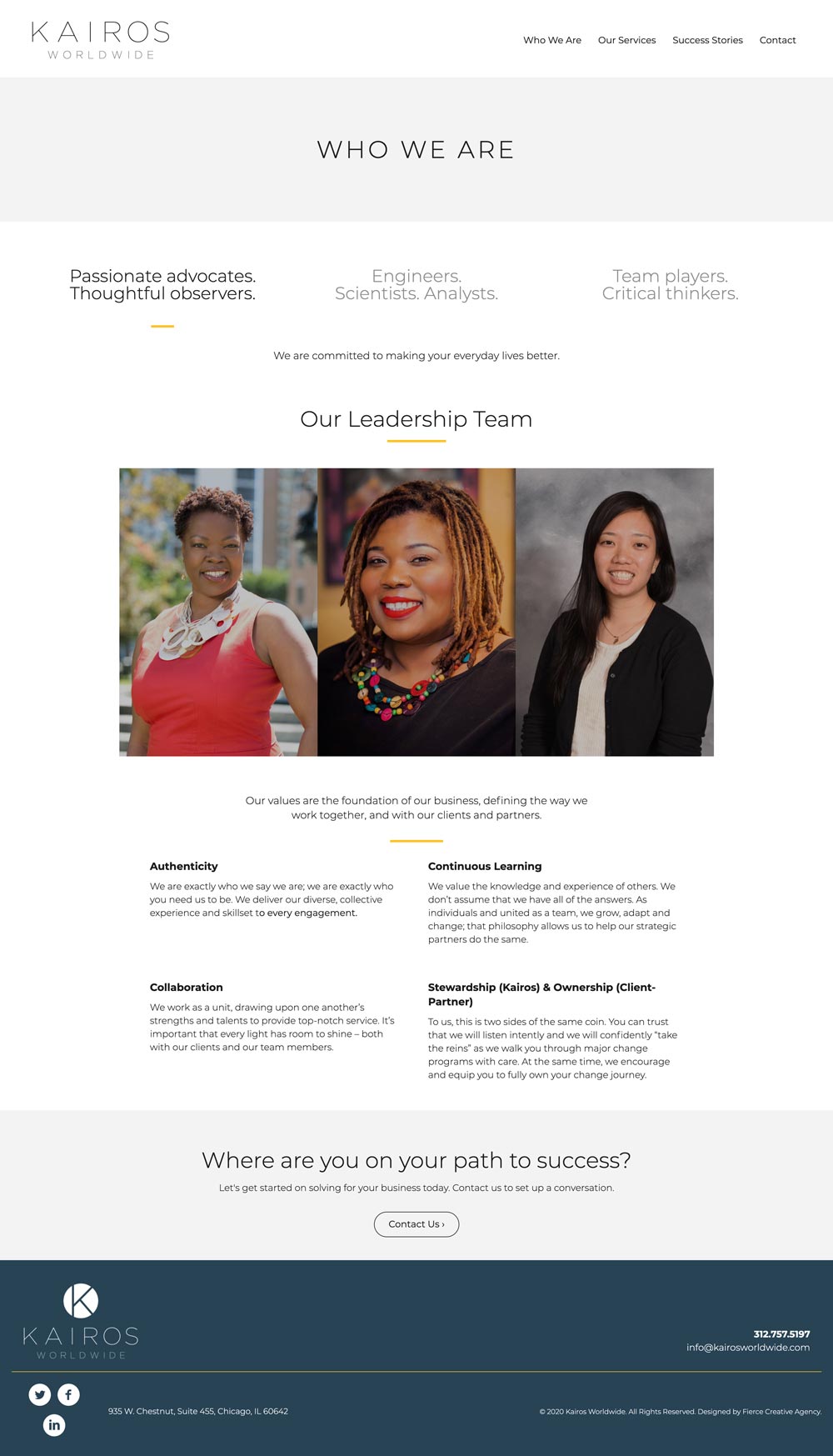 Ready to add a dash of
Fierce to your brand?
Kate@fiercecreative.agency
Call 636.410.8276