Wonders of Wildlife Website
Wonders of Wildlife (WOW), located in Springfield, Missouri, is the largest immersive wildlife attraction in the world, featuring an aquarium experience and wildlife galleries with over 1.5 miles of exhibits. To capture what makes WOW so unique and share their story online, our team designed and developed their new website. From page layout and functionality to image choice and copywriting, we created the space to connect with future visitors, give an inside look at the experiences offered and enhance WOW's conservation efforts.
With the new site and plenty of new initiatives in action, Wonders of Wildlife continues to share their passion for the great outdoors with visitors and connect people of all ages with nature through their authentic, educational and fun experiences.
Website Screenshots
---
Homepage

Visit Page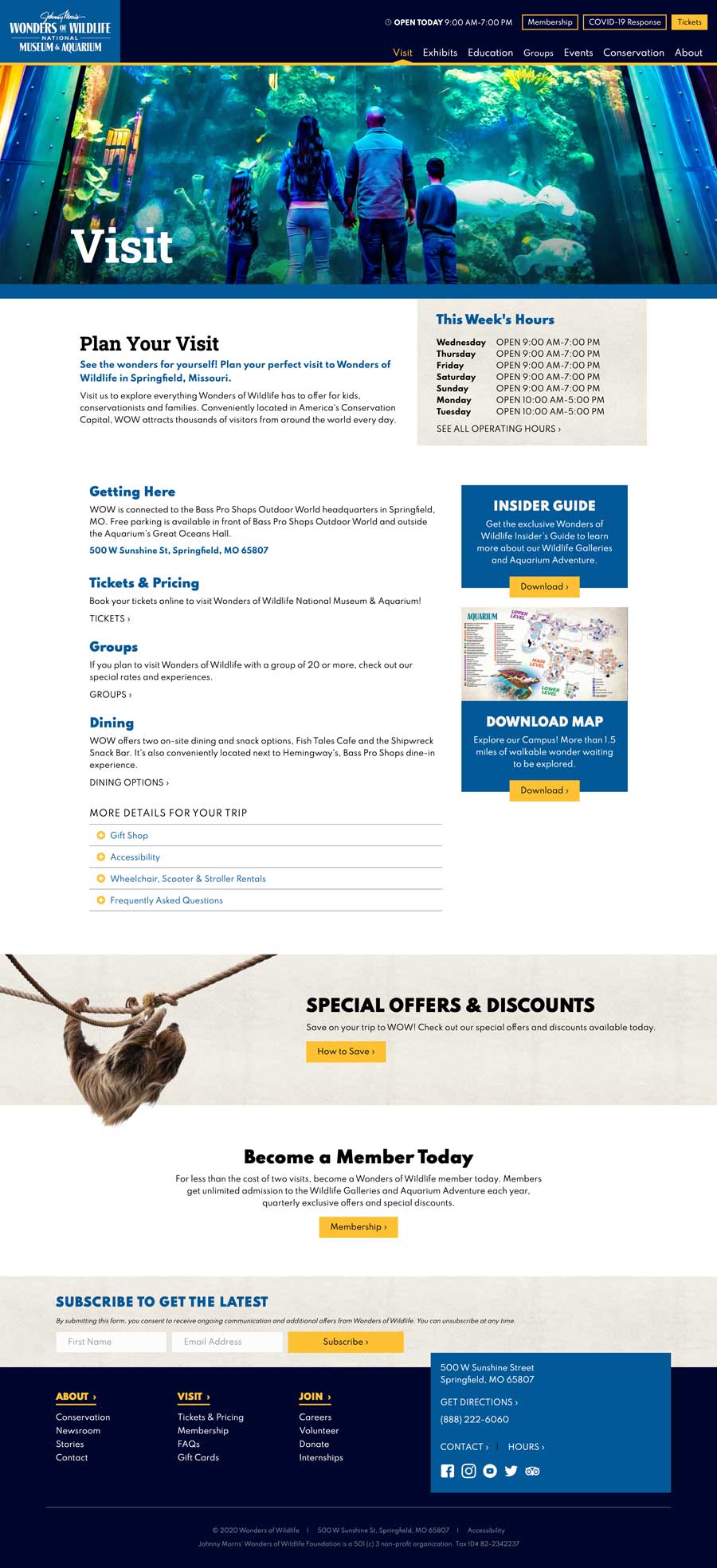 Education Page