As Media Now, a summer camp for high school journalism students, moved into the online space this year, a new source of educational content came to life — Media Now Minis. These mini lessons were developed and presented for free by the School of Journalism and Mass Communications at Drake University. Each includes a video around 15 minutes long, along with a handout or "next step" instructional content within the video.
With nine total lessons, our team organized this content online, developed the branding and created a plan to share out this content, including email campaigns and social media outreach. These lessons were shared with journalism advisers and students across the nation. This content also helped spread the word about the full online experience of Media Now, generating leads and capturing emails of those who accessed the mini lessons. During the promotion period, over 900 students and advisers signed up to access this content. 
Get access to Media Now Minis here ›
---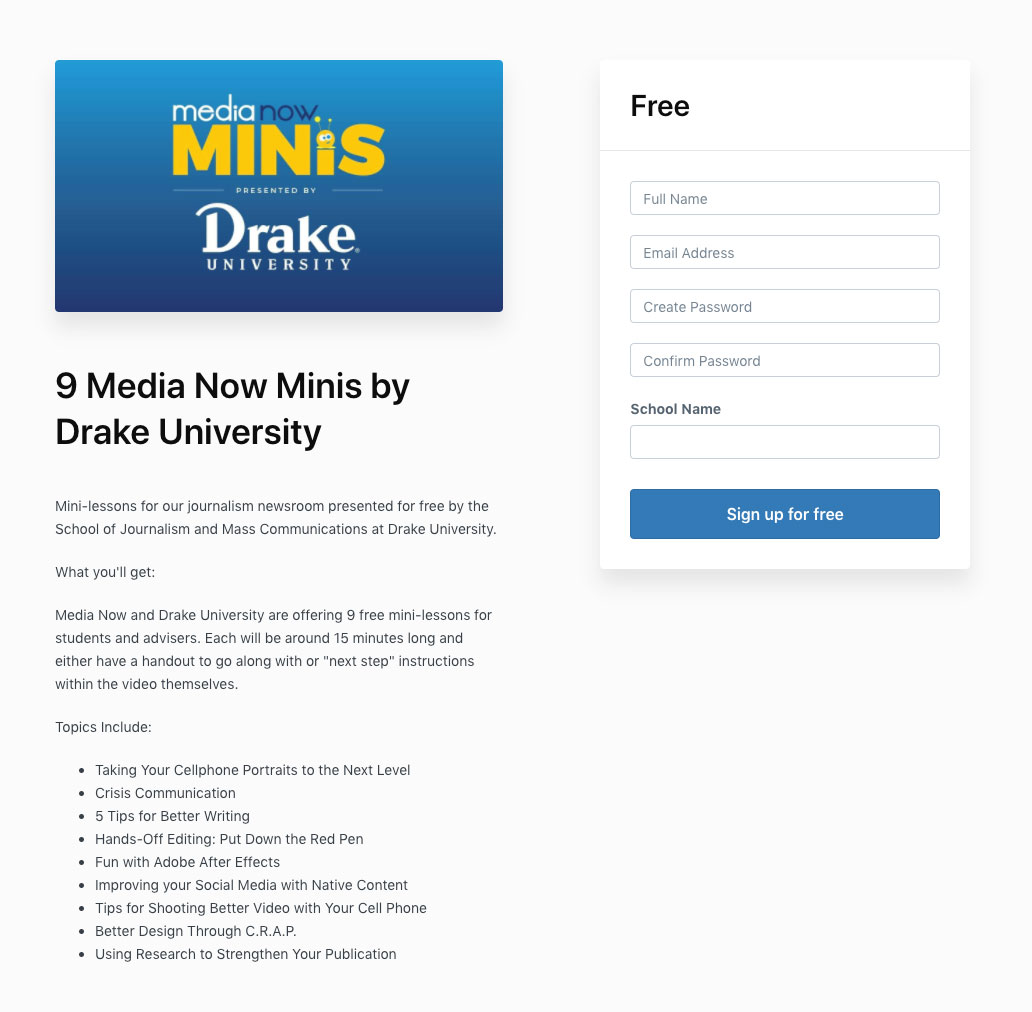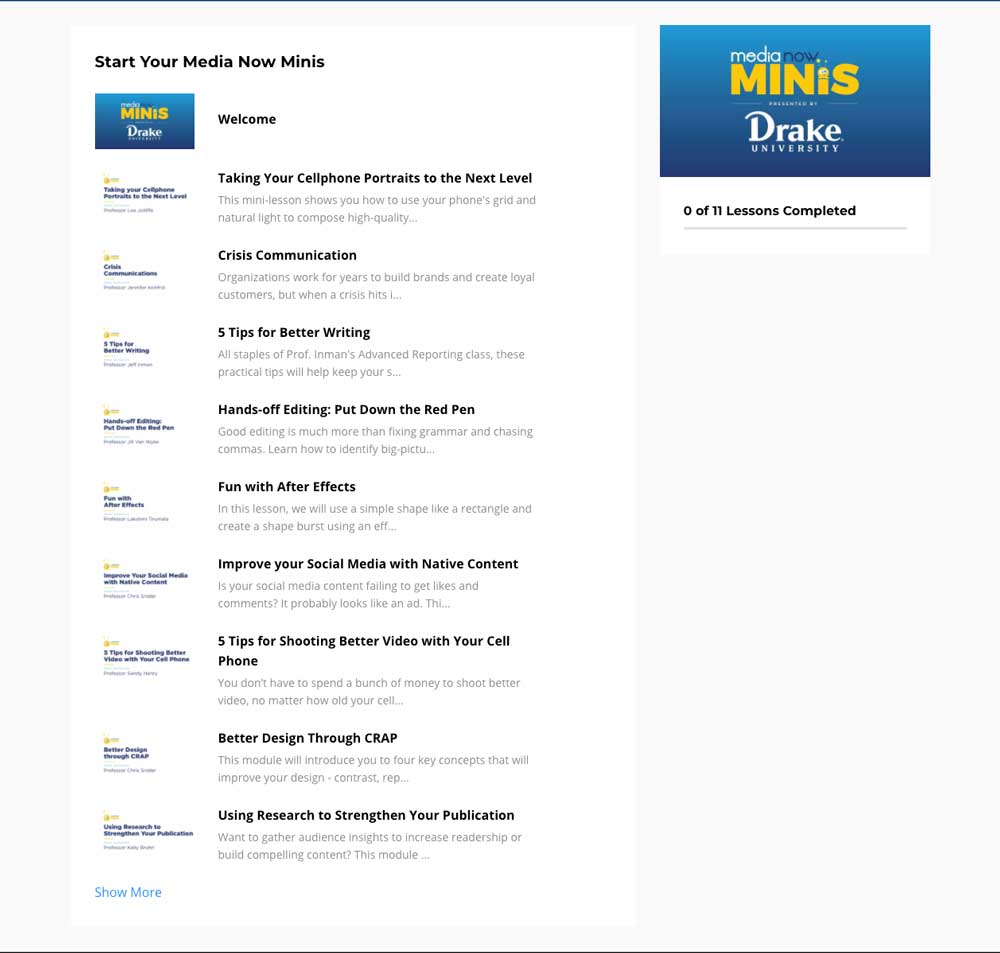 Ready to add a dash of
Fierce to your brand?
Kate@fiercecreative.agency
Call 636.410.8276