National Hunting and Fishing Day – Full Site
Bringing a Nation-Wide Celebration to the Digital Space
Celebrated on the fourth Saturday in September annually, National Hunting and Fishing (NHF) Day brings together sportsmen and women across the nation to celebrate hunting, fishing and shooting. To connect with a wider audience in 2020 and beyond, our team enhanced the NHF Day site we launched last year.
The improved site now includes complete details about the observation, ways to get involved and resources for hunting, fishing and shooting. This update includes elements to reflect the new branding of NHF Day and incorporates more video content and engaging imagery.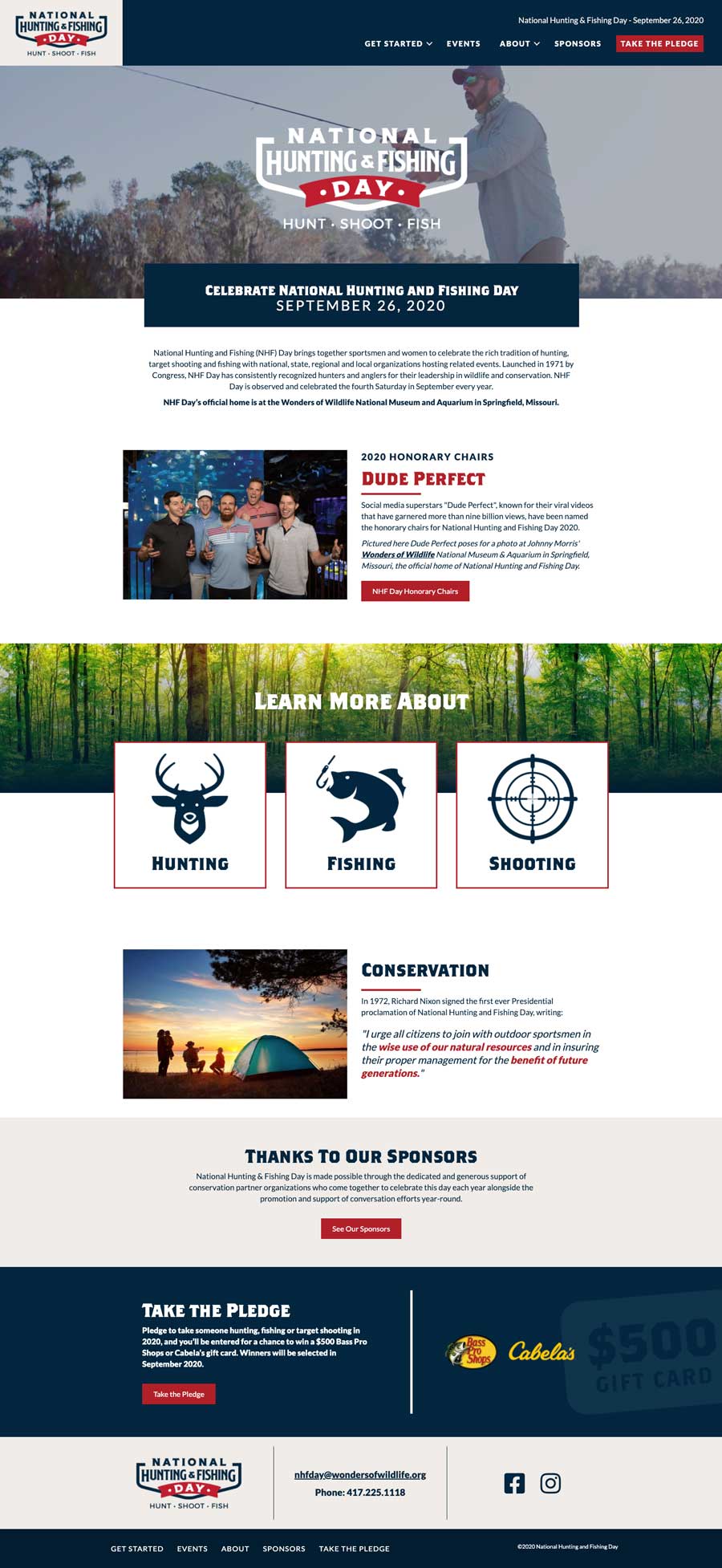 Ready to add a dash of
Fierce to your brand?
Kate@fiercecreative.agency
Call 636.410.8276