KemperSports Frequent Fairways 2023
KemperSports Frequent Fairways is a golf loyalty program that rewards golfers for playing more courses. After a successful program in the Chicago area in 2022, Frequent Fairways expanded to three regions for the 2023 golf season.
The Fierce team was behind the scenes for the launch of the three programs in Chicagoland, the Northeast, and the Mid-Atlantic region. We developed a landing page for the program and three individual pages for each region. In addition, we created a series of collateral, including posters, golf cart signage, flyers, and more.
Check it all out below, and if you're a golfer in any of these regions, be sure to visit these KemperSports properties!
Landing Pages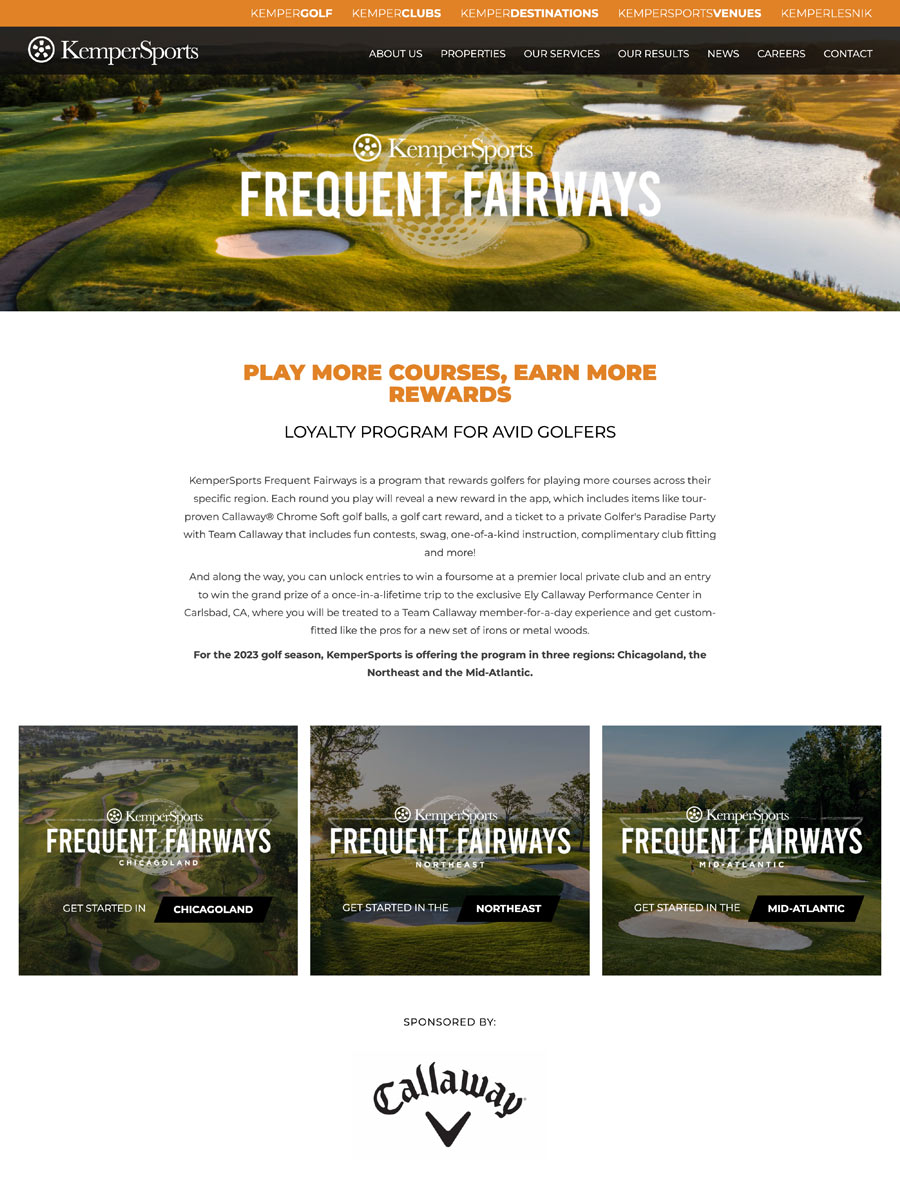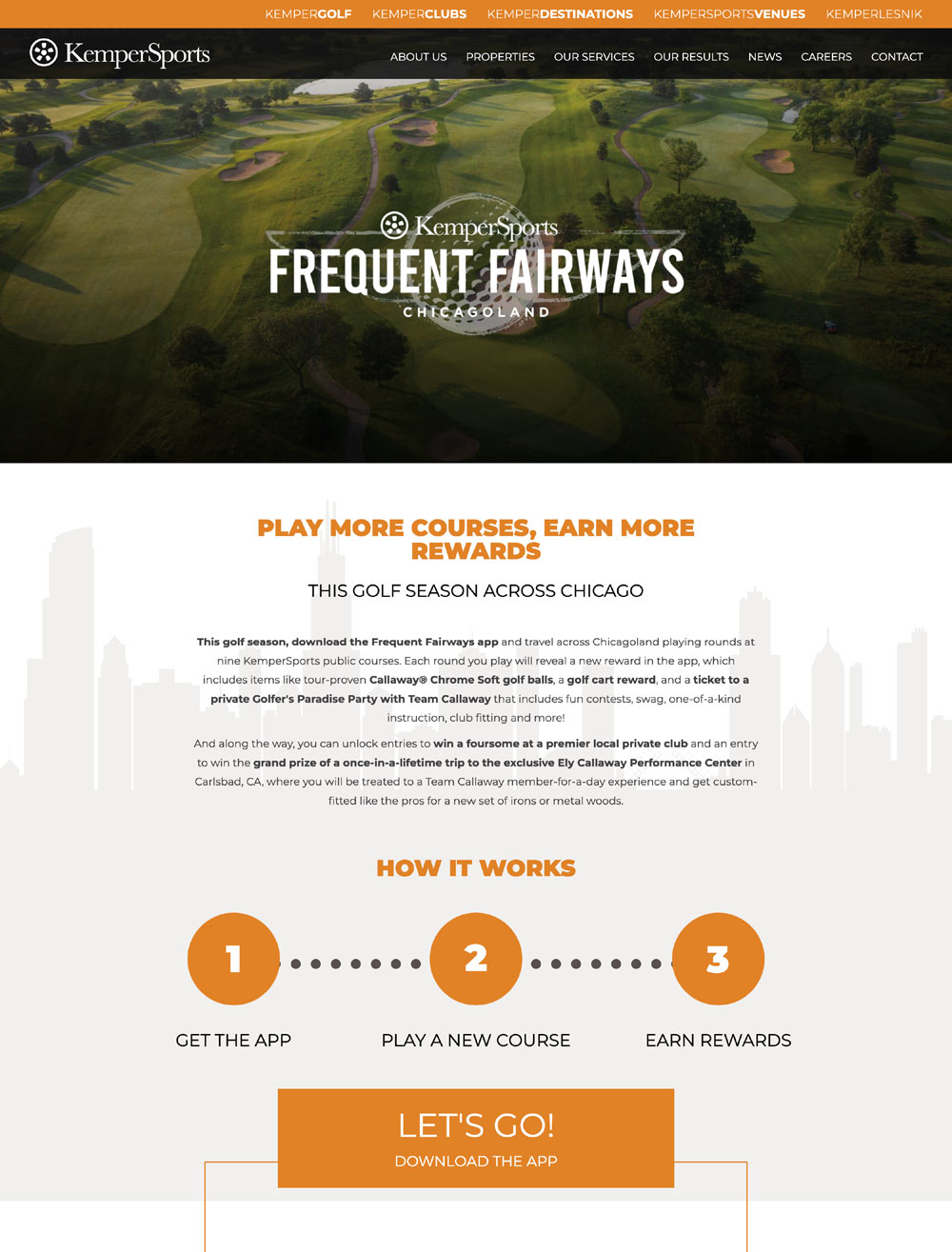 Chicagoland Flyer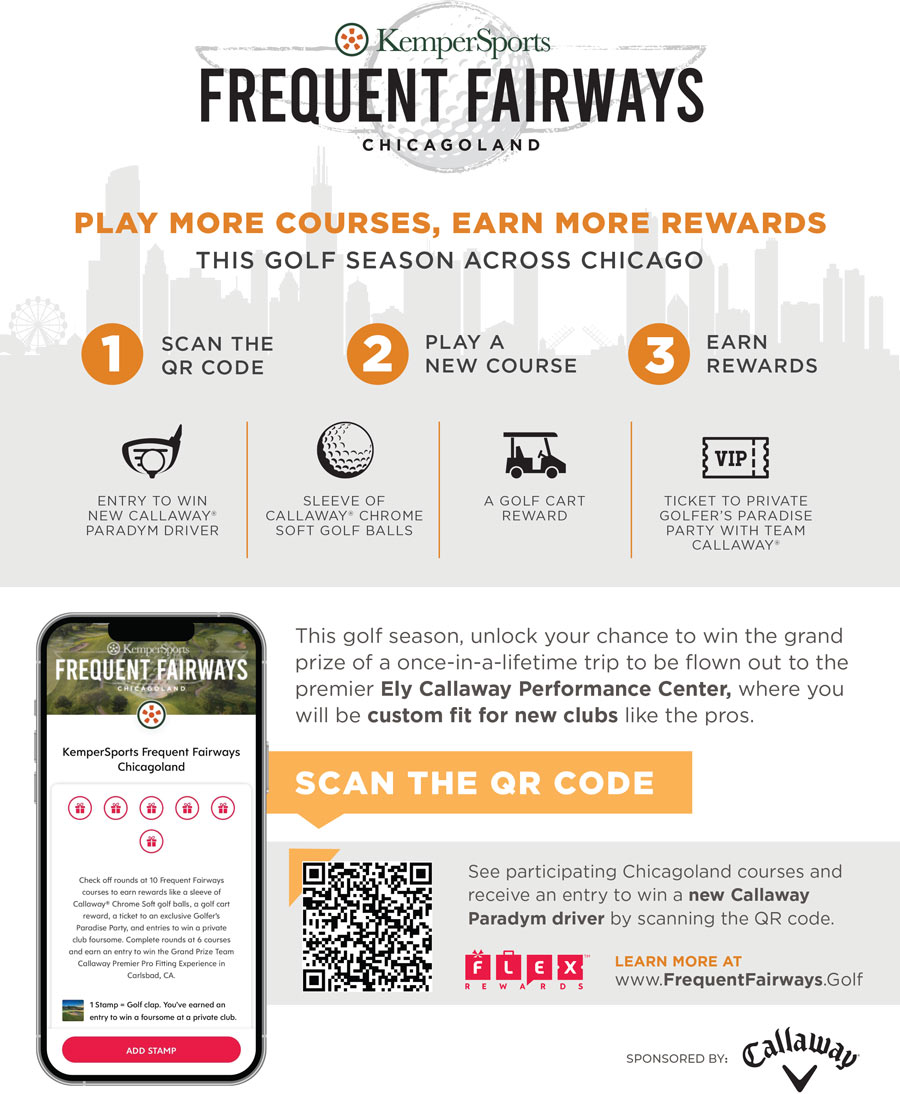 Social Graphics