2023 Media Now Summer Camp
Media Now is not just any ordinary summer camp. It's the opportunity to empower young journalists and creatives to explore their interests, gain new skills and meet professionals from across the nation. Media Now 2023, held at Drake University in Des Moines, had 120 campers from across the country in attendance. With a 99% referral rate, we think we're doing something right. The students left with a portfolio piece in hand and a new set of stories and memories made after their four days at camp.
Media Now is a passion project for the Fierce team, and we go all in to fully support this event year round. From marketing strategy and weekly email communication to adviser relationships and school visits, we constantly explore new ideas to share the brand and inspire the next generation of journalists, creators and communication careers.
T-shirt design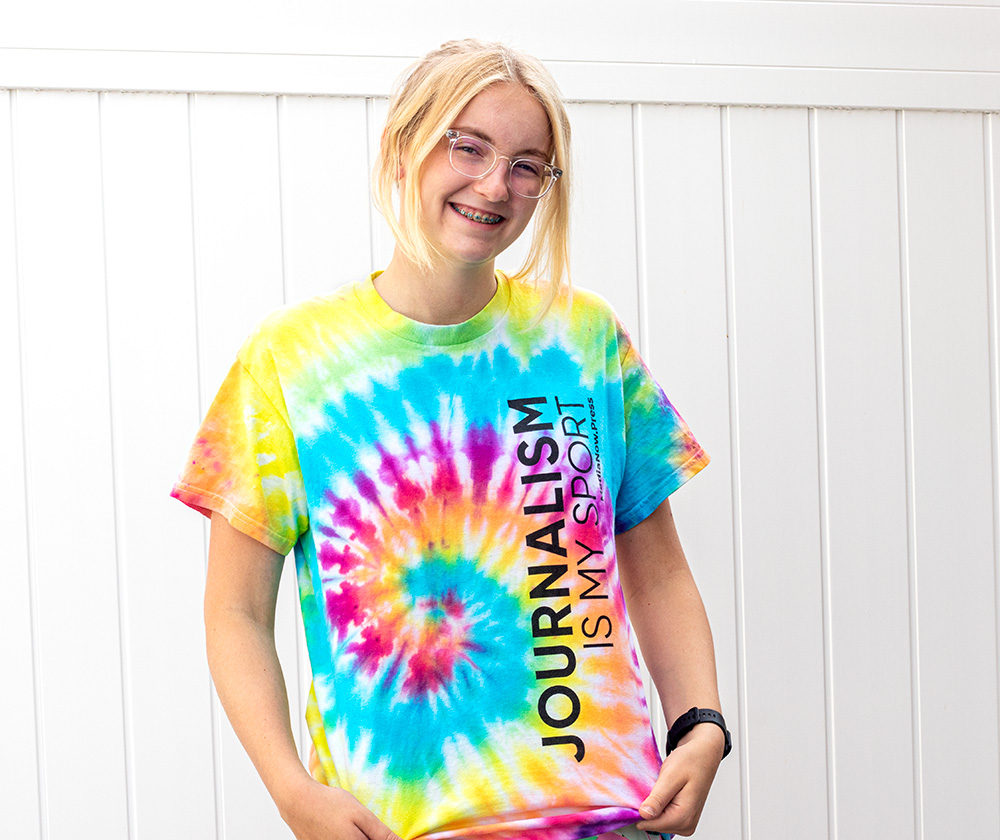 Social Media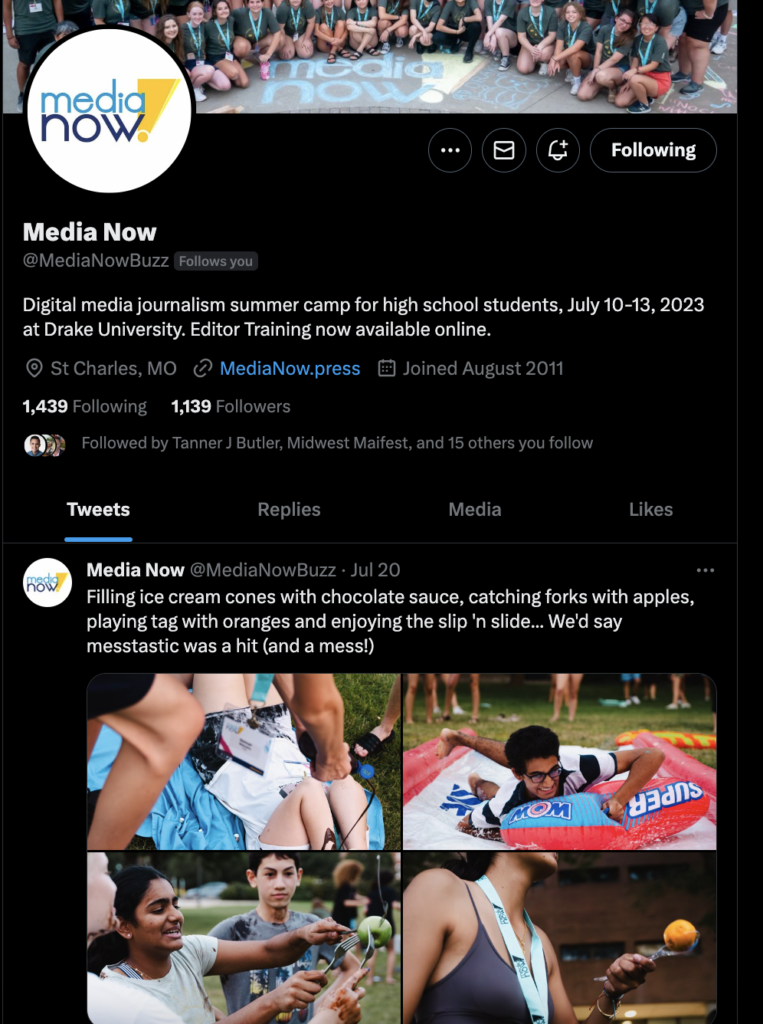 Event Management
The four days we spend on-site for camp each summer are our favorite. We coordinated class sessions to boost the students' journalism expertise and build top-notch portfolios. The fun never stops though! We spice things up each day with exciting games like music bingo, a colorful chalking contest, and the epic 'messtastic' showdown where you'll go head-to-head with other teams. You can catch our team running across campus to grab the perfect shot of a lip sync battle or someone taking a turn on the slip-n-slide! At the end of the day, our job is to make sure everyone has a good time, and we sure have a lot of fun doing that!
Sponsor a camper, sponsor the camp, support the future of journalistic storytelling. We'd love to have you join us at the next Media Now camp, July 8 – 11, 2024.