SCC Derm DiamondGlow Live Event
To spread the word about a newer service offering, St. Charles County Dermatologic Surgery and Dr. Stacey Tull hosted their first virtual demonstration called DiamondGlow Live – an inside look at their microdermabrasion treatment. This treatment produces a healthier, more vibrant appearance, and we knew we had to make this event shine bright to truly capture the effort and care that SCC Derm Surgery puts into every treatment they do for their patients.
In preparation for DiamondGlow Live, our team crafted the language and messaging around the event, including scriptwriting. Then we developed and implemented a promotional strategy and plan to attract and engage registrants.
With a robust combination of organic social media outreach, paid ads on Facebook and  an email marketing campaign, we were able to reach nearly 3,000 individuals, gain 32 registrants, and have an event attendance of 18 highly-engaged participants. As a final result, 66% of event attendees purchased a DiamondGlow treatment using a special offer promoted during the event.
---
Social Posts
Facebook

Instagram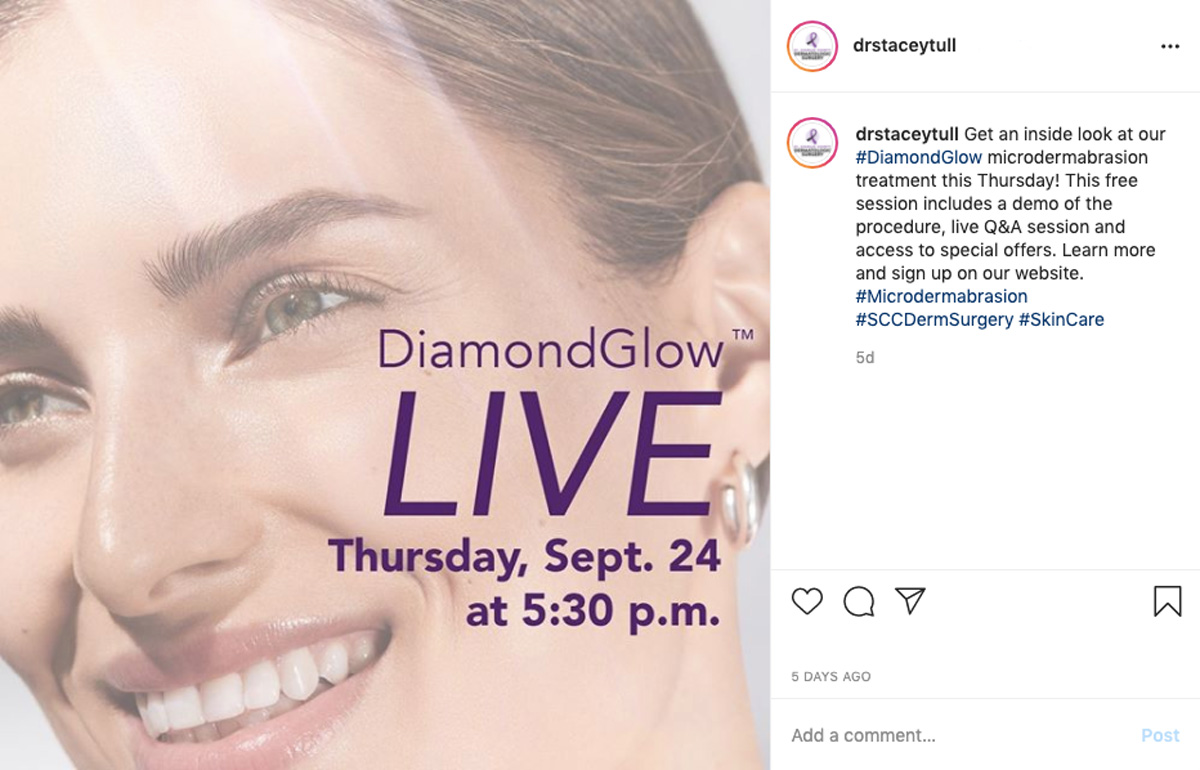 ---
In-Office Flyer