St. Louis Sting is a baseball club dedicated to the development and mentorship of young men, preparing them for college and professional play. To highlight the intensity of the in-person program experience of STL Sting, we designed and developed a dynamic new website.
---
Website Homepage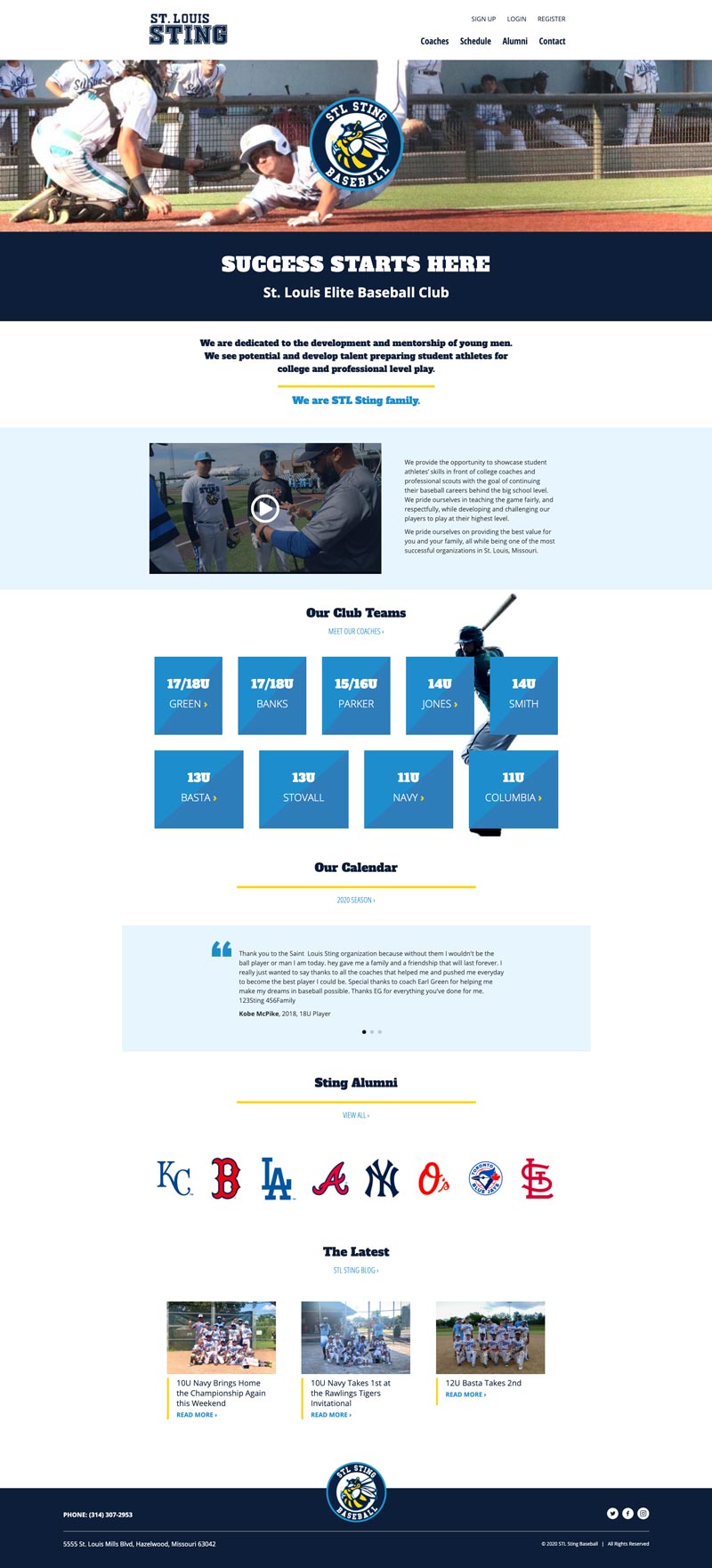 Ready to add a dash of
Fierce to your brand?
Kate@fiercecreative.agency
Call 636.410.8276