Connecting online is more important now than it has ever been. As we've seen a shift in the way we continue to build relationships in the digital space, our team has been working with our clients to keep them connected.
Most notably, we've been shifting the in-person conference experience online for many of our clients. Through collaboration, strategic planning and execution, we've helped our clients keep in front of their audience, nurture existing relationships, make new connections and, from a business standpoint, new revenue sources.
From developing microsites and social media plans to implementing new email marketing approaches, we've learned what works when sharing these new experiences. Check out some of the conferences recently brought to life below. And if a virtual event is something you're considering for your company, we're happy to help. Send us an email to [email protected] to get connected.
Recent Work
---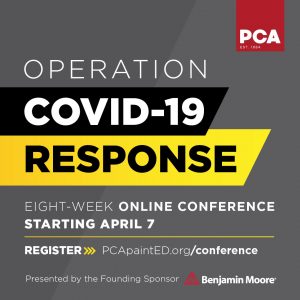 A Complete Online Resource for Responding to COVID-19 Providing education and support for painting contractors across the nation and beyond, the Painting Contractors Association (PCA) knew they needed to provide…
See More